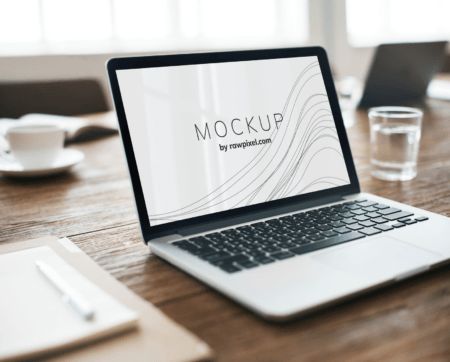 Designing a functioning website is not as easy as one might think, you can just as a UX agency. You have up to 5 seconds to grab the visitor's attention to your website. Your website's UX/UI design is a design process of how to enhance your user's satisfaction and experience with your website. It helps make your website's accessibility, functionality, and efficiency better. Here are some tips on how to improve your website's UX/UI:
Make sure that your website is responsive
A responsive website design is a design that is mobile-friendly. Lately, people have started using their phones to browse the web. For this particular reason, search engines started to penalize the websites that are not mobile-friendly. You might be hesitant about how your website could become a responsive one. The free mockups will simply get the job done. From its name, it's like a trial of how your website would be like. This way you can have a better view of the outcome.
Simplify the navigation on your website
Any visitor to your website would quickly lose interest if he or she cannot find ease in navigation. Try to make it as easy as possible for visitors to navigate through the website. In order to do so, try not to top-up more than 7 items in your menu. This way you will ensure that your visitors remain on your website after 5 seconds of grabbing their attention.
Improve your website's speed
Anyone surfing the internet would be expecting a fast and frictionless experience. Therefore, any user would most likely bounce off your site if it's slow. Try using services provided by searching engines to assess your website and mobile website speed. They will provide you suggestions that will improve the page's loading time for both desktop and mobile.
Use a nice amount of white space
One of the key elements of a website design is using white space. It helps make your website appear to be open and easy to use. It also makes the visitors feel that your content is attractive and readable. The clarity and openness that the white space provides will encourage visitors to explore more on your website.
Use high-quality photos
Sometimes pictures help us communicate more than words do. Adding photos to your website will be effective only if they are well created and optimized. Try to use high-quality images that are connected to your website. Additionally, try to stay away from stock images from the fact that they won't be as effective as the real ones are.
Get your hand on 404 errors
If you wish to promise your users a better experience, make sure you fix any "not found" errors that might pop up. This kind of error makes your visitors leave the site immediately and blame you for it. Thus, make sure you find those errors and fix them instantly to avoid the users' dissatisfaction.
As you design your website, you will be mainly thinking about your users and their expectations. With the above-mentioned tips, you will find it easier to improve the experience of anyone visiting your website. A good UX/UI design will give your website clarity and intuitiveness.