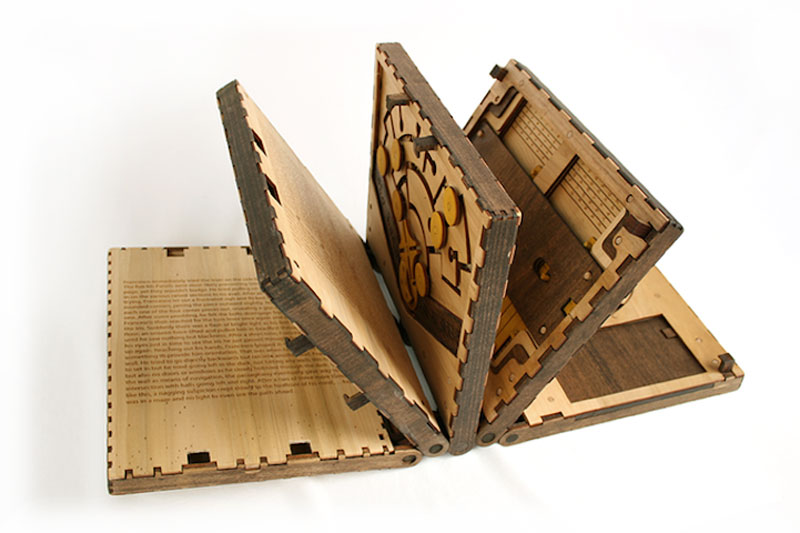 When you start thinking that everything has already been done in book design, an innovative designer pops up and creates something you've never seen and you would never have thought of.
Brady Whitney is an industrial designer, which gives him a different approach to designing books, thanks to his background. If you take a look at his online portfolio, you will discover that he already built several awesome wooden toys. This book is also a kind of toy in addition to being a book.
If you like wooden toys, check here to see more.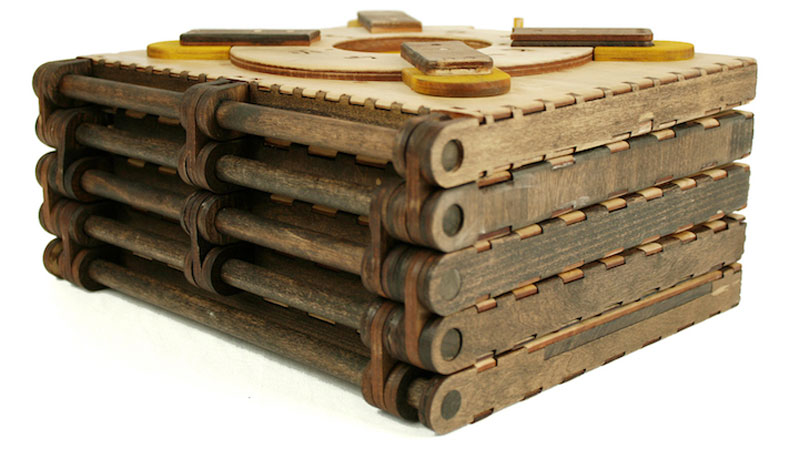 Named Codex Silenda, this project is entirely made of wood and combines two of children's favorite: book and puzzles. The designer worked to make his book like a quest, where you need to deserve each new page. The pictures featured in this article are from the prototype, you'll be able to get your by supporting the kickstarter campaign.