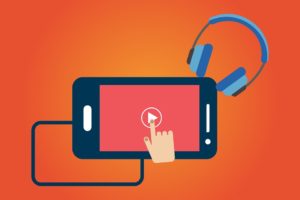 With so many businesses operating online, one of the best ways to ensure yours isn't left behind is by drawing in as much traffic to your website or business page as you can. More traffic translates to better sales since more people are aware of your business and a higher ROI for you. It can also lead to increased visibility for your brand, resulting in greater opportunities for growing your business through partnerships and collaborations with like-minded individuals.
One of the best ways to draw traffic onto your website is through creating and uploading regular content so that your followers always have something to engage them. It's a great way to retain clients, reach out to new ones and make your website unique. A wide range of content can be uploaded on websites, including infographics, blog posts, articles, animations, online polls, and surveys. An upcoming trend is the use of videos on websites and other digital platforms. Surveys show that videos can be up to 80% more effective in generating traffic and sparking the interest of new followers than any other content out there. Statistics also show that videos have a better call to action with about 46% of viewers who watch a video on a business website taking action.
If you aren't familiar with creating videos, there are tons of online resources where you can learn or even find tons of free videos you can use without infringing on creators' copyrights. Here are a couple of reasons why it's a good idea to use video to draw in traffic to your website.
Videos can increase SEO ranking
A good video will capture the attention of your viewers. This can translate to better ranking on search engines like google, which rate websites based on the length of time online users spent on your website. With a better ranking, you will automatically receive heavier traffic due to the way search engine optimization works.
Brand Clarity
Videos are the perfect way to express your brand identity and purpose. Content such as blogs and articles may be open for interpretation and in some cases may confuse your target clients. On the other hand, videos are clear and straightforward, making them the perfect tool to use to bring out the personality of your brand. Those visiting your site can get a better feel of who you are, what you do, and what your values and motivations are.
Personal touch and Credibility
Videos can be a great way to add a personal touch to your website, which visitors can find more relatable than blogs and other content. Videos of testimonials of products or services experience and success have been seen to have a more significant impact than written reviews as people tend to find them more believable. It's a great way to foster trust as some of the people featured in the videos may be familiar to the viewers making it more relatable.