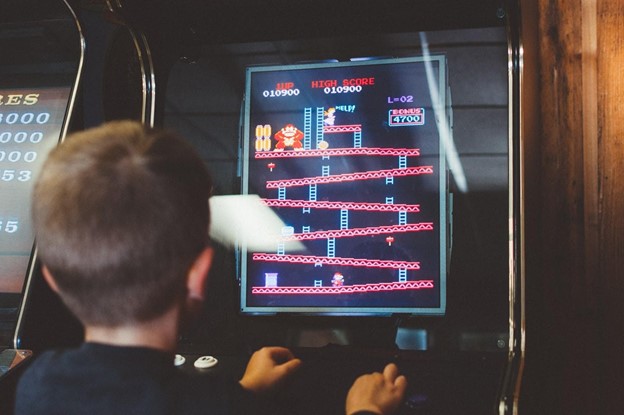 Game design has truly changed since the days of Pong. Heck, even games released just a couple of years ago often feel like antiquated relics. Graphics have gone ultra-realistic, the gameplay is truly immersive, and storylines are as compelling as Hollywood movies (Last of Us, I'm looking at you). 
The problem? Many AAA games have a steep learning curve, alienating a huge audience. Most of us don't have hours to spare to play a game, let alone learning how to play one.
That's why small and simple mobile games are doing so well these days. People want to play them for 10-40 minutes at a time, often during a commute. The trick behind creating a solid game for a newbie (or short on time) audience is appearing simple, but being anything but. Let me explain.
What is UX Game Design? 
UX stands for User Experience. People often confuse this term with the User Interface (UI), which includes things like ergonomics, usability, the user path, and navigation. And while UX clearly includes UI, it goes far beyond it.
UX is all about the experience between the user and a given product. It's about fine-tuning the interaction, creating a smooth, enjoyable, and reliable experience (check out the UX design pyramid for a more in-depth explanation of each element).
When it comes to gaming for a non-gaming audience, the key is adhering to the KISS principle (Keep It Simple, Stupid). This ensures that they get an authentic gaming experience without wanting to tear their hair out (and returning the product to boot).
What to Avoid 
There are several design elements you need to avoid when designing a game for non-playing audiences:
It's Too Long. Remember, players will be looking to play a game for just 10-minute chunks at a time. You can have a game last longer, but it should be broken into smaller playable sections. If the player has to quit early, they'll feel frustrated.
Trust me, don't fall to the temptation of wanting to create a complex mission or storyline that takes too long. You may want to create a mini Oscar-worthy experience, but there's no time for that. Give the player what they want.
Below Par Reward System. Victories are medicinal, they're a bona fide science-backed way of giving yourself the best type of self-help available. This is because of the neurological effects of winning, overcoming a challenge.
You want to supercharge this feeling by giving your user feedback through a reward system. This can be done with a simple animation, a congratulatory pat on the back from the system's AI (e.g. through a character), or giving the user rewards. Doing this will secrete a range of positive chemicals in the brain, including endorphins, serotonin, and dopamine.
Online casinos have this system down when it comes to games for a non-playing audience. Slots, for example, are built on a ridiculously simple premise: you press a button, chance takes over, you win or lose. However, through distinct storylines and multiple effective reward systems, players keep coming back for more.
A good example is the Triple Diamond slot found at vegasslostsonine.com, where you can earn the top reward when three symbols land on a payline, or you can get 10x the line bet in case there are two Triple Diamond symbols and a blank one.
Similarly, in 5 Dragons you have an appealing design, and you set the winning amount by choosing the number of reels together with a bet per reel, the maximum payout being 1250000. That's a pretty inviting amount I would say, while still being based on a very simple playing mechanism. Learn from the casinos. They know how to make our neural system very happy.
Not Unfair. The game can be hard. It can be challenging. Gamers can get to the point of wanting to hurl their controllers across the room, sure. But it should never be unfair. If the game is difficult because of a design flaw, that game will be returned for a refund in a real hurry.

Signs should be littered throughout to guide the player and warn them if necessary. Tutorials should be subtle, small hints as gamers go through the experience, rather than a long tutorial that takes them out of the immersive gameplay you want them to enjoy.
Feedback should also be included when it's suitable. If the player is doing just fine, hints should be absent. This keeps the gameplay smooth and immersive. It takes the right level of design to make the tutorial feel seamless, a natural part of gameplay without being too 'in your face'. It should be a little nudge in the right direction, not a push.
What Is 'Good' UX Design? 
Good UX design is a subjective term, really. But there's one thing you always need to keep in mind: design for the players. Don't focus on what you would like. And definitely don't build your game for industry journalist hacks (for the good reviews), or colleagues in the industry.
It's all about the gamers. They're shelling out their hard-earned cash to play your games. They're the ones who are meant to be enjoying the experience. Keep them at the forefront throughout the process, and you should do just fine.