CRM (Customer Relationship Management) software was originally designed with the aim of helping businesses of any size and type to build, maintain and grow relationships with new and existing customers. However, over time it developed in various directions and today, other than its primary function of establishing contact between companies and their customers, it offers a great lot of possibilities, helping businesses with marketing, accounting, managing sales, social media and other types of operational data in a usually very user-friendly manner.
There are a lot of CRM software to choose from and even though the first factor when opting for one would probably be the size of your company, we bring you here the list of 5 CMR software that we found work the best for creative agencies.
When implementing CRM, pay attention to the post-installation speed. It can happen that everything works fine at the beginning, but over time you can face the problems. CRM starts to slow down and takes a long time to respond to requests. This article describes the most popular reasons for the slow performance of ERP, CRM, and other software.

Pipedrive is one of the leading CMR software at the moment and the winner of Expert's Choice Award for 2017 according to Finances Online website. You can try it for free before making the decision to purchase it and integrate the software into your business plan. This software offers a great overview of sales, making it easy to prioritize deals and facilitate your workflow – even more so because the system is fully mobile optimized and it allows integration with many Google apps and other third-party systems, so you can have it all in one place. With Pipedrive you can make direct sales and approach each customer individually without wasting too much time. Another great thing about this software is that is available in 13 different languages, so there's a great probability you can set it up in your native language if you are not fully comfortable working in English and in that way diminish possible errors and inconveniences.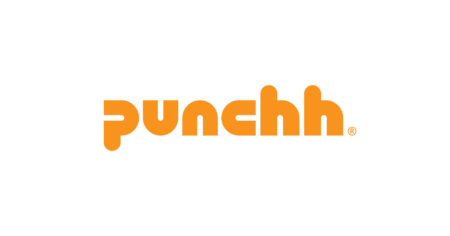 Punchh is a CMR software known for working with over 100 global brands. It allows businesses to reach their customers across multiple channels through the use of acquisition tools. In an increasingly fully online-based business world, Punchh is a world leader in providing marketing solutions for brick and mortar retailers that may struggle to maintain relationships with their customers and reach new ones. The software strong points include marketing, IT, enterprise, platform configuration and services that can aid with growing and developing the company, wherever you are starting from at the moment of purchase.

Sugar CRM offers a more intuitive way to get the job done thanks to the Sugar Productivity Suite that helps boost the productivity of your company and achieve greater results. What is particularly useful about this CRM is that there are various editions based on the different businesses, so you can more easily choose the one that would ideally suit your industry or niche you are operating in. The software also has a reputation of providing a great customer experience and is available in 120 countries and in 26 different languages. You can try it for free for the period of 7 days to see whether it suits your company.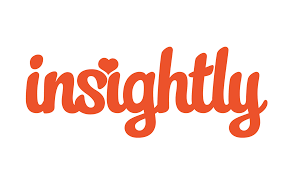 The Insightly software is used by over 1.5 million users all around the world coming from a wide range of different industries. This platform enables you to build and strengthen relationships with your customers, accelerate and grow sales, convert closed deals into projects and stay connected to the apps that you already use. Also, if you are looking to attract more new clients, it helps you to do so by discovering connections through relationships links. Try it for free on the Insightly official page.
What differentiates Nimble from other CMR platforms, other than integrating Office 365 and Google maps, is its integration with social media which makes customer search and sales so much more easier and far more efficient. Offering the essential CMR management features like other platforms of this type, Nimble also delivers so-called 'Live Profiles' with important details on prospects gathered from social media. It can be used on both iOS and Android, so you don't have to worry about staying updated and efficient while 'on the go'.