An outstanding logo reflects the tone, vision, and values of your company or brand. It is your first impression to the outside world, one that can affect a client's brand awareness, buying decision, and general attitude towards a certain product. Ensuring your business has an appealing and effective identity is critical.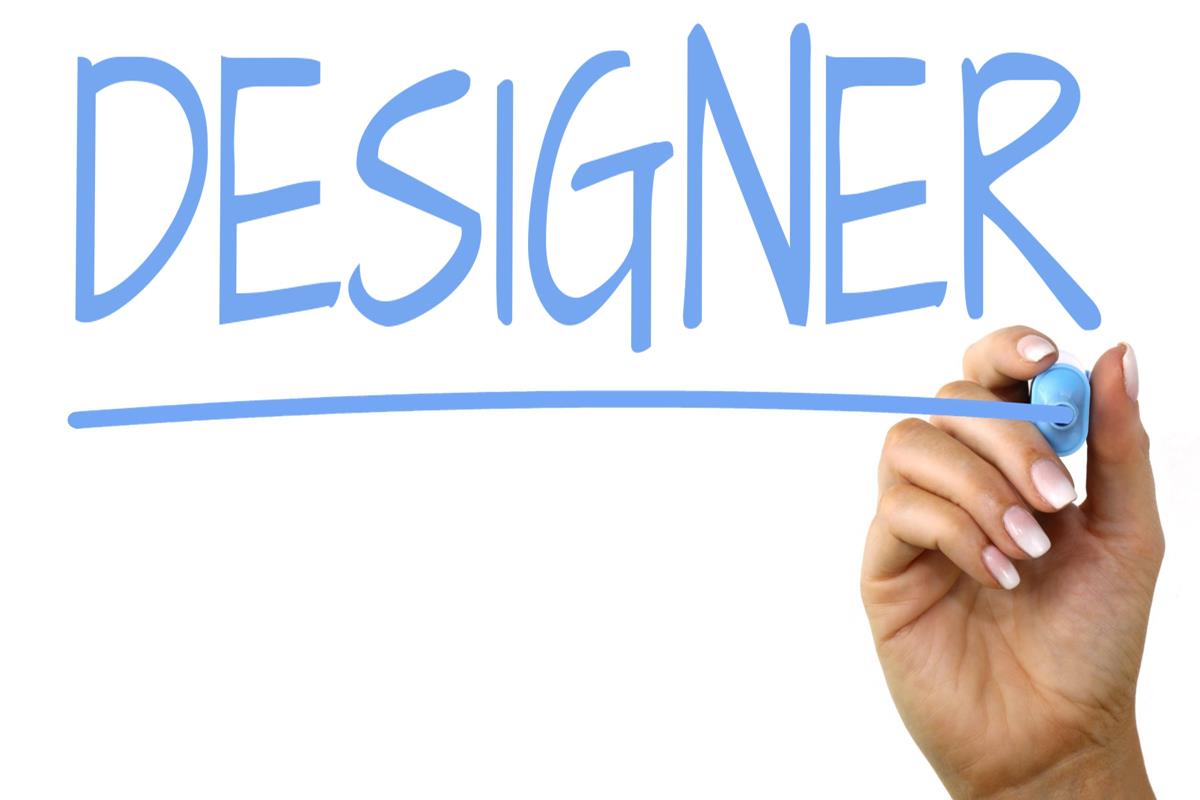 With many logo design services dishing out substandard logos in bulk, finding a competent designer who can come up with amazing concepts and create wonderful designs can prove to be a daunting task. Below are the top qualities of a competent logo design professional and where to find one.
1. An Outstanding Portfolio
If you want to know the skill level of your prospective logo designer, look at their previous identity projects. This way, you will know what to expect from the designer in terms of quality, reliability, and professionalism. Positive testimonials and reviews from former customers and colleagues will tell you whether a particular designer can be relied on or not. Verify the validity of the reviews and testimonials by checking the web address or contacting the company.
2. Effective Communication Skills
The primary job of a designer is to communicate your story, ideas, and brand. However, the professional also needs excellent communication skills to explain, charm, and negotiate for their work. They should be able to maintain professionalism in tricky circumstances and to be transparent with you on the brief. The logo design expert should respond to your questions professionally and courteously.
3. A Holistic Design Process
Does your designer follow a holistic logo design process or do they produce logos like fast food? A reliable design process can't take less than 48 hours to complete. Consider how long you want your logo to be relevant – do you want to work with a designer who will research and design it in under 48 hours? A competent designer should strive to understand the nature and marketing needs of your business before embarking on the design process. They should be conversant with designs that are currently trending. There is no definite time frame since logo design needs vary from one client to another, but for small and medium companies, a rough estimate would be anywhere from 2 to 6 weeks.
4. Knows the Value of Color, Typeface, & Icon Design
An amazing logo designer understands the importance of using meaningful colors. Various colors and shades can impact on people in various ways due to color associations. Green is linked to the environment, development, and renewal, and it is ideal for businesses with garden centers or go green initiatives. However, people also associate green with sickness, and it would be a poor option for stomach relief medications.
Your designer should use proper typeface. They may go for bold, exhilarating fonts, or feminine wavy fonts, but they should avoid harsh, bulky lettering when dealing with a ballet company. They should also avoid graceful, faint lettering when dealing with a football team. When designing the icon, the designer should incorporate some elaborate features without compromising the ability of the logo to make a swift statement.
5. Research and Analytical Skills
Competent designers conduct thorough research to familiarize themselves with new trends in the logo design industry. They also analyze the market to unearth new ideas that they can incorporate into their design. They also compare their designs with those of their competitors to identify concepts they can tweak a bit to suit the needs of their clients.
6. Academic Qualification
A good designer must have completed a course, preferably a degree in the relevant field, at a recognized university. Working with an expert who has both theoretical and practical knowledge ensures that you will get quality service.
ONEOUT Creative is one of the top designers across the globe. They specialize in creating outstanding customized professional logos, which outshine logos from competitors. Located in Australia, these reputable Brisbane logo designers meet all the qualities that make a great logo designer. Apart from having an unparalleled creative design experience, they also have a wealth of marketing and brand building knowledge. Therefore, they will not only give you a logo that you'll cherish but also professional advice to help you market your business.
Where Do You Find a Good Logo Designer?
Create a Budget
Ideally, the cost of appealing logo designs, which catch the attention of your clients quickly, is anywhere from a few hundred to thousands of dollars. Thus, having a budget allows you to know how much you are comfortable spending on the logo.
Google Search and Narrow Your Options
Google search designers available within your locality and go through reviews of every brilliant company you come across. This way, you can narrow your search to a few companies to simplify the selection process.
Compare Portfolios
Portfolios are essential materials that can help you do an up-close assessment of the skills of different designers and the quality of their designs. Check if they have the logo designs you are looking for in their portfolio. Apart from the quality, assess the logos' aesthetical details to establish whether it adheres to the current trends or not. After doing a thorough comparison of various portfolios, you should select two or three that appeals more to you.
Design Affiliations
Are your potential designers affiliated with any publications or design associations? Affiliation to at least one professional association is an indication that they are committed to their craft.
Work Closely with Your Designer
A qualified and experienced designer usually carries out a face-to-face session whose purpose is to understand the mission, values, and tones of your company or brand. Big brands can respond to these questions quickly and effectively since they already have their brand's mission statement in mind. However, startups may have a hard time since they are still in the take-off stage. So, know what you want from the designer and cooperate well with them throughout the design process.
With tons of options available, finding the best designer for your unique needs is daunting. You should take time to compare different designers before settling for one. Review their portfolios, logos, reputation, level of experience, and reliability. Use the tips discussed in this article to make your work easier.