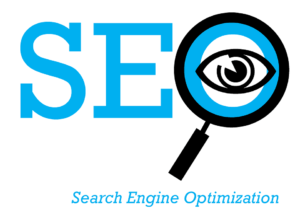 Every so often search engines such as Google changes the way they rank websites. This affects how SEO works and which parts become more or less important than before. Sometimes, outside influences also change how SEO is perceived or rather how important it can be.
The last year has seen a situation that no one alive has witnessed before. A true global pandemic that has destroyed businesses, changed the way people live and work, and of course, caused illness and tragedy.
Out of this pandemic, companies have had to adapt their work methods and online business has become more important than ever. This means that SEO is more vital for the lifeblood of a business than ever before.
How has the pandemic affected online businesses?
As news of the pandemic broke across the world, governments sought to contain the spread of infection. One of the measures used was to enforce lockdowns on individuals and to order the temporary closure of businesses that weren't deemed to be essential.
This meant that more people than ever took to search engines to find solutions to their purchasing or entertainment needs. In January 2021 there was a 40% rise in online transactions compared to January 2020. More than this, there was also a 40% increase in the world's conversion rate meaning that more people are choosing the net to make purchases than before.
Why does this affect SEO?
Because of travel restrictions, people need to find websites that fulfill their needs without traveling too far, or at all. This means local search engine optimization has become more important. Businesses need to be able to show up on local searches to maximize their potential conversions. More than just this is the increased competition.
Companies now need to focus on making sure their websites are fully optimized to meet all of Google's metrics and be able to rank above their competition. While businesses are so visible such as Netflix that they saw huge growth during Covid other companies need to work on their SEO to appear high on SERPs.
What are the areas that website owners should be looking at?
For competing against other similar businesses then firms may wish to look at how their website design affects their digital marketing success. A website and how it is optimized (or not) will affect even the best digital marketing strategy.
Some of the main areas that you should look at are:
The overall user experience
Mobile phone compatibility
Local SEO
Long term white hat SEO strategies
Content, keywords, and optimization
Security
There are plenty of other areas that SEO concerns but these are just some areas that need to be considered now to increase website performance. You can read more about them below.
User experience
How do you judge user experience exactly? Well, you can make test groups and observe the results that each participant reports on, or you can monitor the performance of your website.
Google Analytics and other tools can help to gather reports about your website and its performance. This can help you to understand what content is working and where you have higher bounce rates.
This year Google is introducing new metrics to try and judge what UX means. If a website doesn't adhere to these new measurements then it will lose ground against its competitors. The new measurements are called Core Web Vitals.
Core Web Vitals
This is how Google will judge your website's user experience and it will come into practice in May 2021 and is an extremely big reason why SEO is more important than before.
Hiring an SEO firm is going to be more vital than ever to make sure these areas are met. There are three metrics and you can see them below:
Largest Contentful Paint
First Input Delay
Cumulative Layout Shift
While Google has 200 signals to help rank websites for their relevancy and trustworthiness, these three new metrics are going to be right at the top for importance.
Largest Contentful Paint
refers to the time it takes to load the initial content. This only refers to the viewport and nothing below the line.
First Input Delay
is for testing how responsive the site is. It times how long it takes from the first button click to how long it takes to start processing the response.
Cumulative Layout Shift
is how the page loads and shifts around. As content is loaded it often shifts as another element downloads. This measure is to check how stable the site is.
Mobile phone compatibility
In 2019 over 50% of web traffic was from mobile phones and this number is growing. This isn't just in the States and Europe, it is a trend that is seen across emerging nations also. This means that it is easier than ever to get online to make purchases or subscribe to different entertainment platforms.
Google now judges mobile sites higher than desktop sites so your website must be optimized for mobile devices.
Local SEO
This is a growing area of search engine optimization and with lockdowns happening across the States and other countries it is easy to see why. Companies need to make sure they are visible and appear on those all-important SERPs.
Professional firms can help review your local SEO and you can create content for local authorities that helps generate backlinks. Over time by registering with Google My Business and clever use of social media marketing to increase your brand awareness, you will be seen as something of a local authority yourself.
Long term SEO strategies
Easy fixes in the world of SEO have a habit of coming undone very quickly. It might be tempting to stuff your content full of keywords and use other black hat strategies but having a long-term SEO plan is far better.
Content, keywords, and general optimization
Content is as important now as it ever was. A website that regularly posts relevant and unique material will end up generating more backlinks and be seen as a trustworthy site by Google.
Optimizing this content for organic keywords is a great way to gain traffic through SERPs and this can be made easier by using keyword research and keyword tools.
Images and videos also need to be optimized and this means using the correct filenames, alt-tags and making sure they are high quality and relevant.
Make sure your website is secure
Websites need to make their visitors trust them to have any chance of making a sales conversion. Would you hand over your credit card details to a website that is declared as 'not secure', of course not, and nor would anyone else in their right mind? SSL encryption is an absolute must for any website taking sensitive data from visitors.
Summary
So, between Google's new user experience metrics, the importance of being mobile compatible, and the effect of Covid on internet users you can see how SEO is only becoming more important.
As people stay home more than before and the high streets and malls struggle to bring their normal customer base back, you will see more business conducted electronically. This means that if you want your business to thrive then it will need to be performing as well as possible to hit SERPs as high as possible.