It's a common misconception that, as a freelance designer, you don't need to fix up your financial statements anymore. This couldn't be farther from the truth. As a freelancer, you still need to manage the financial side of how you're making a living. Managing your cash flow is vital to your work and having a backup plan if something goes wrong.
What Is Cash Flow?
Cash flow is the flow of money in and out of your business, which is freelance designing. Cash that flows in will come from the payments from your clients or customers you made designs for. Customers that don't pay on schedule will cause a delay in cash flowing in. On the other hand, cash that flows out will be payments for your own expenses.
Why Is It Important To Understand Your Cash Flow?
1. Know How Much You Have
There is a difference between having cash on hand and cash that will be receivable in the future. You need to make a distinction between the two. Sometimes, a sale is made or work is done for a client, but the payment for it has yet to be sent. It can also be hard to track your income if you don't have an invoice template.
This is why it's important to understand your cash flow: to know how much money is coming in or is supposed to come in. If you don't understand your own cash flow, you might miss out on some income that hasn't been paid yet. Always remember that income is not recognized until you receive it in cash. Go online and find a free invoice template, customize it with your branding, and hit the send button. While there may be a learning curve when it comes to invoicing platforms, it is always time well spent.
2. Shows You The Money Trail
By understanding your cash flow, you will also be able to know where your money went exactly. You might be getting a good amount of income, but if your bills are flying left and right, your expenses might be the cause of your bankruptcy.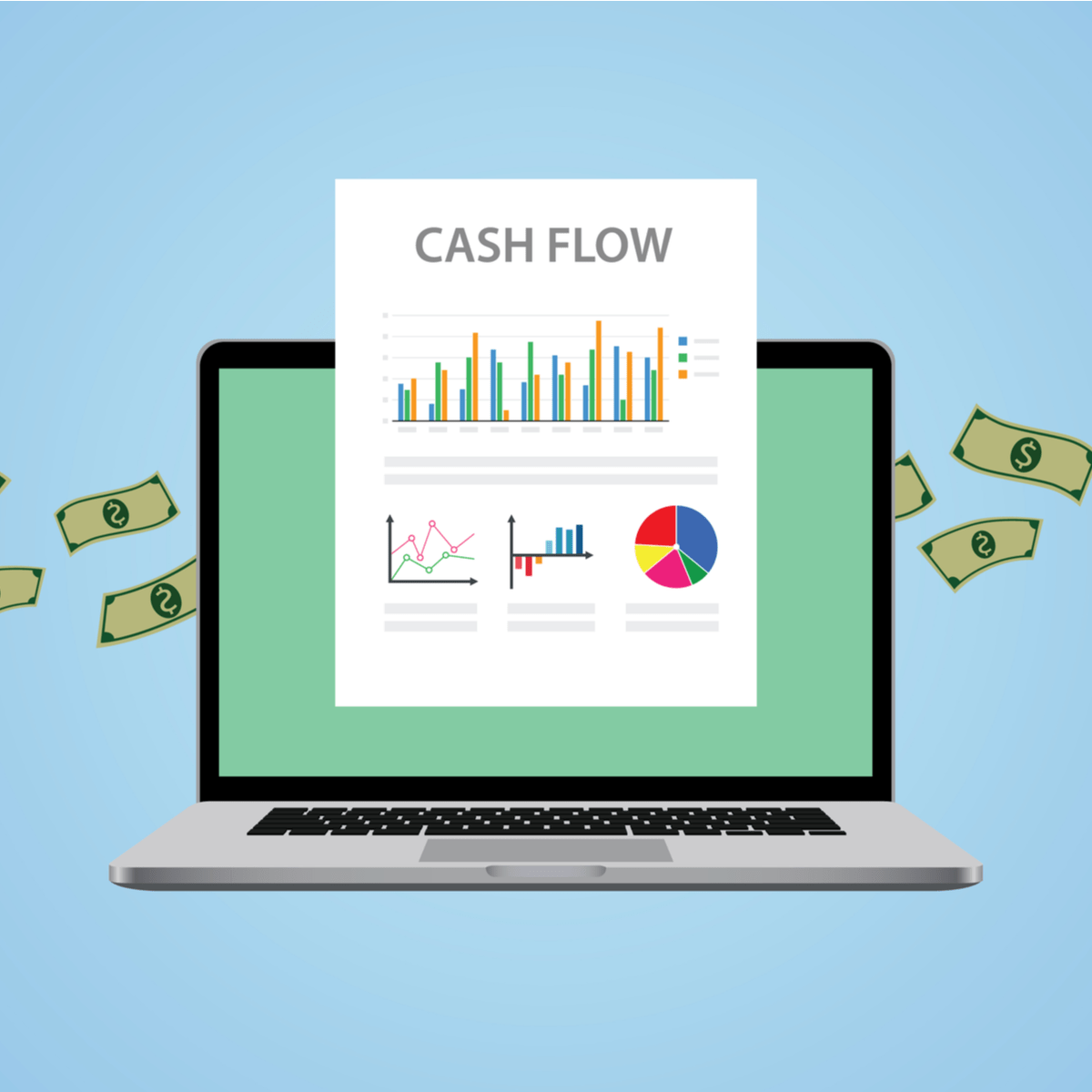 If you know how to read your cash flow, you can prevent this from happening by being able to analyze your cash flow. Your cash flow statement will tell you where you've spent the most on and how you're spending your money. If you notice that you are spending too much on a specific area, you can curtail your expenses in that section.
3. Financial Forecasting
When it comes to freelance designing, you also need your finances to project how you're going to do in the future. Many of your decisions for the future will be dependent on the cash you have. By understanding your cash flow, you can make better decisions for your business.
For instance, by understanding how much cash you have and are expected to get, you can also plan how you will finance your growth in the next year. Depending on how well your cash flow is doing, you can decide whether you need to loan from a bank or raise capital aside from your internally generated funds.
4. Allows You To Prepare and Remedy Problems
There might be some months where you have little cash, and you'll only discover this if you know how to understand your cash flow. Once you spot this trend, you can make remedies for it. Knowing and understanding your cash flow allows you to be more flexible.
Here are just a few ways on how you can manage when you're short on cash as a freelance designer.
Offer a discount on receivables. You can do this by giving a percentage off when you have an invoice due. For example, there is an invoice that is due in the next 30 days. You can offer your client a 3% discount if they pay in the next 10 days. It decreases your earnings by a bit, but it solves the cash crunch problem.
Ask your clients for other work recommendations
Offer your clients a "retainer" option. This means that your clients will pay you a retainer fee every month. Retainers also make it easier when it comes time to send your monthly invoice. In exchange, your services will be available to them anytime during the year. Then, you can give them a discount or flat rate on the design jobs they ask for throughout the year.
These are just some ways on how you can manage your money. But keep in mind that you can only anticipate these things if you know and understand your cash flow well.
Conclusion
Given the reasons why it's important to understand your cash flow as a freelance designer, you need to take steps to learn the financial side of freelancing as well. With a little research and effort, you can surely do it. It won't be that hard.