If you have any online presence and follows design news or designers, you have already heard about the new "Photoshop killer": Affinity Photo. I have just read WebDesignerDepot's review, and it seems that Affinity's image editing software is indeed awesome. And it's free, that's a lot cheaper than Photoshop.
Affinity Photo looks like a great design app…
It does. It's loaded with features, has a great-looking user interface, and is faster than Photoshop. It is looks very promising for professionals, as it supports CMYK colors support, RAW processing, or ICC profiles management, among other things. Just like Photoshop, it comes with layer masks and adjustement layers, filters and blur effects, among other things.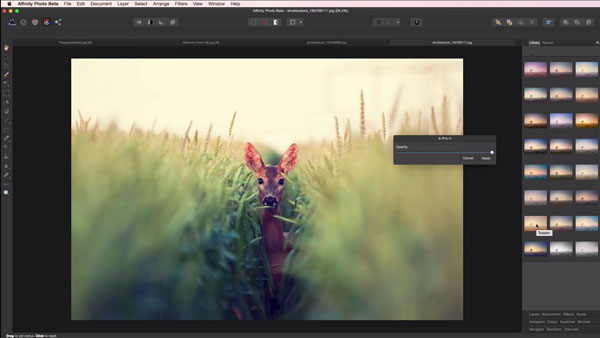 If even seems to do some things better, thanks for being a new app and not having to deal with a huge codebase due to ancient programming practices. That's why it claims to be faster. Despite all these, the main selling point for the software is still… that it's free!
… but is it a Photoshop killer?
Maybe… but it's just as likely as the Gimp, Krita, Pixelmator, Xara Photo, Aperture, or all the OSX Photoshop killers. OSX and open source enthousiasts often get excited by new releases and seem to forget how dominant Photoshop is on the image editing software market. In fact, what most first-time Gimp users try to do after downloading the software, is to try to make it look like Photoshop.
I have been quite excited by Krita's Kickstarter funding in the past, and I find the release of Affinity photo awesome, but I highly doubt that they can take over Photoshop. We must not forget that Photoshop is often bundled with several designers software like Illustrator or InDesign, which is a strong argument for using it if you go for paid, professional software.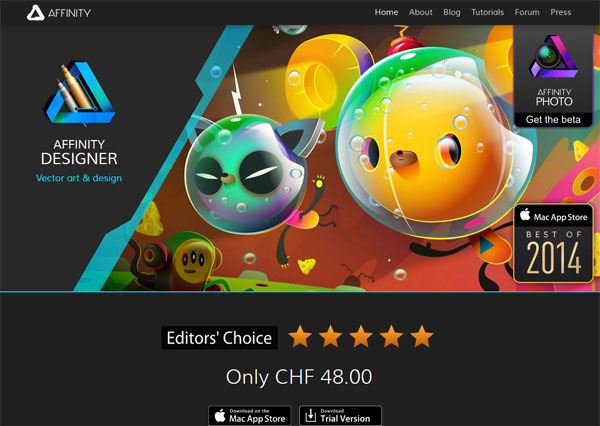 All these things considered, I will not bury Affinity Photo too quick. Released by Serif, a successful software company, the app has a lot of potential and can rely on other apps like Affinity Designer or Affinity PagePlus, which makes it a reliable solution for designers. Let's hope that design schools start using it, that would be a great first step.