Despite being around for quite a while now, it's still unusual to see the 3D printing technology being used in fashion or jewelry design. YAMA Jewelry took the leap and launched a stunning collection of jewelry designs that are printed in 3D.
YAMA Jewelry was founded by Maya Shkedy, an architect, goldsmith, and designer, who decided that it was time for the world of jewelry to become more creative. Shkedy started to design jewels using the architect's tools, an approach to design that allows for new looks and opens new possibilities.
In terms of design, YAMA also innovates with a new way to work with minimalism. Inspired by urban environments and geometric shapes, a lot of architectural design principles can be found in the edgy gold jewelry released by the company. The designs are seen as a companion for the female body with sharp and bold shapes that will add the extra class every woman wants.
Collections
The collections released by the company perfectly reflect these various specificities, the names already speak for themselves: Dépendre, GeoMetal, GoldenHeart, or Femme. Let's take a closer look at these collections.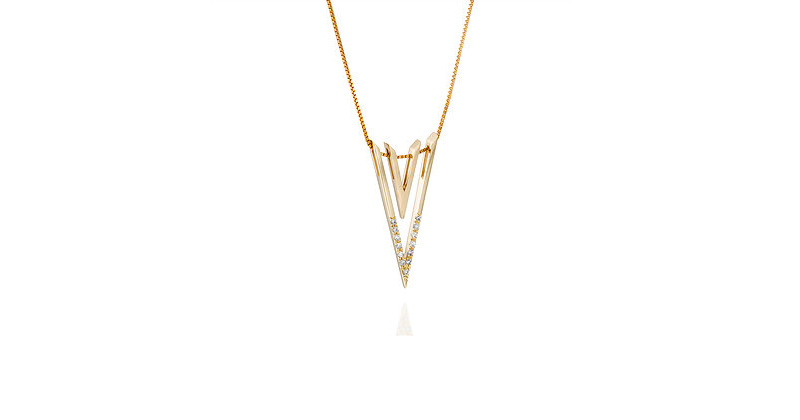 Dépendre, which means "depending on" in French, is a collection dedicated to the art of the romantic relationship, with a conceptual connection between the personal relationships of the designer and the jewelry she releases. The shapes in the designs symbolize the every day steps that we take in romantic relationships, like touching one another or leaning on ones' shoulder.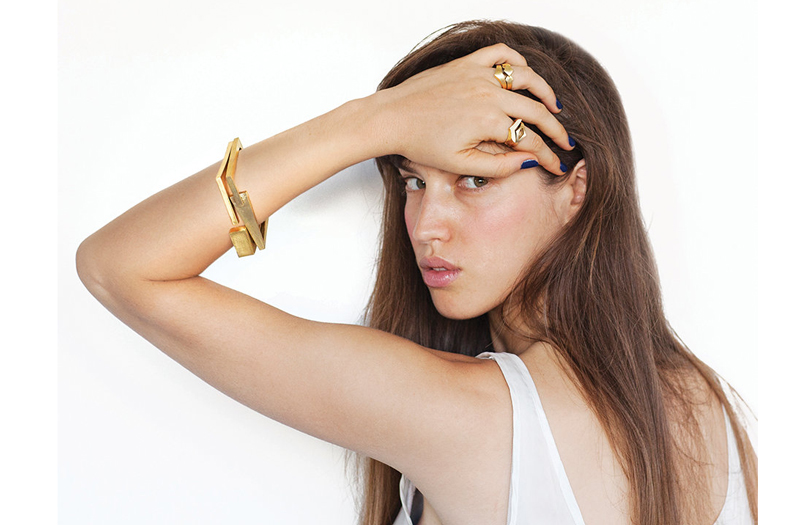 GeoMetal, the collection that mixes architecture, geometry, and jewelry materials, the most obviously. The structures of architecture are sized down to the maximum and still look amazing. The designs are fun and playful and allow you to create your own style, this is architectural jewelry at its best.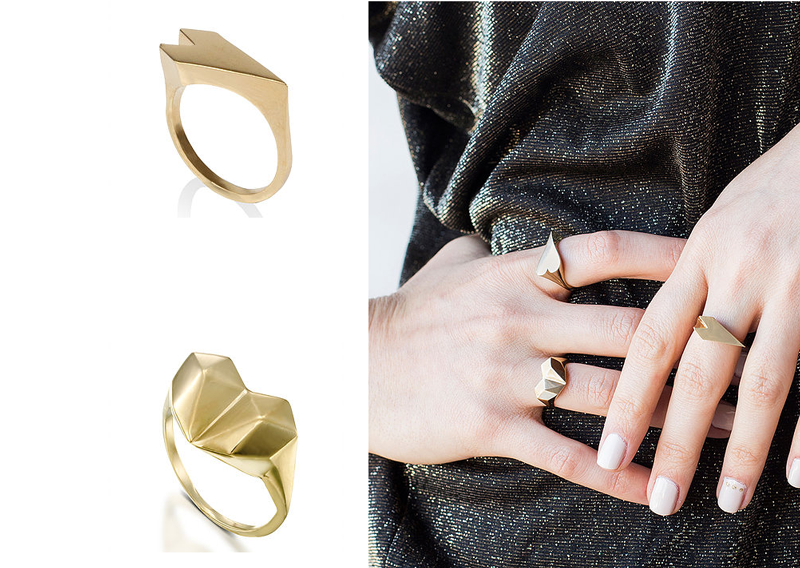 Golden Heart, a collection that literally comes from the heart. The heart is such an iconic image and symbol for love that it's hard to imagine a way to redesign it, but Yama just did it. Using her signature geometric shapes, Maya Shkedy thought out some new proportions and shapes to make the heart symbol even more elegant, but also to integrate it into stunning jewelry designs.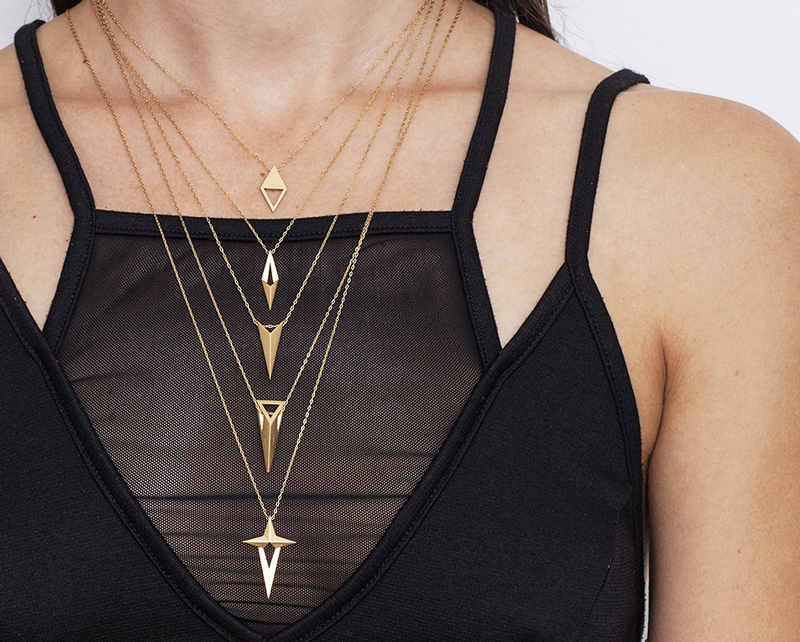 Femme, like its name suggests, is a collection of jewelry dedicated to feminity. Feminity as seen by Yama is a mix of strength, seen in the sharp edges, and smooth contours. It's a beautiful symbol to wear as a sign of the strength of women as individuals.
Designers favorites
The Yama store features a cool section that displays the designer's favorite creations. In it, you can find a selection made by Maya Shkedy. I find it to be a great way to make a statement and clearly express some preferences. This is how you create a great brand, by making bold statements and having a character, not by simply showing your products without any personal involvement.
The designer's choice is very interesting, because the character of each creation clearly reflects what she wanted to put into it, the emotions she went through during the creative process are obvious, which is why we feel such a strong relation with the jewelry. For more traditional wedding rings, see more.
Read the Journal
If you want to know what's going on behind the scenes at YAMA Jewelry, you should read the Journal. There is a whole section of the site that is dedicated to sharing stuff that the designer loves, talking about what does on in the back-end, or simply sharing good news, such as the participation in the Wix.com campaign.
It's good to see human-sized company like YAMA succeed while staying creative, it's a motivation and an inspiration to all designers who sometimes hesitate to launch their own projects.