If you're a craft beer enthusiast, you know that there's nothing quite like the taste of a good, fresh brew. But what do you do if you want to share your love of craft beer with the world? 
Marketing your craft beer can be a daunting task, but it's not impossible. In this post, we will discuss four ways that you can market your craft beer online and get more people to drink your delicious creations.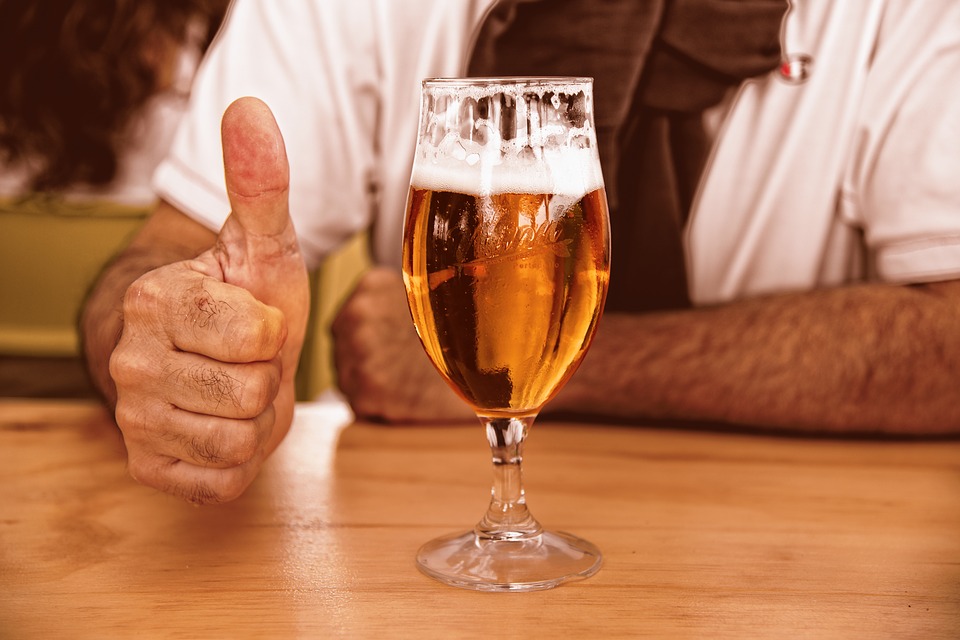 1. Create a Catchy Logo and Brand
Your logo and brand are the first things that people will see when they encounter your beer. It's important to make a good impression, so make sure that your logo is catchy and memorable. 
The design should also be consistent with the overall tone of your brewery. If you can create a strong brand identity, it will help people remember your beer and make them more likely to buy it.
Here are a few tips for creating a good brewery logo:
Keep it simple. A complex logo will be difficult to remember and may end up looking cluttered.
Use unique fonts and colors that reflect the personality of your brewery.
Make sure the design is scalable so it looks good on various devices and in different sizes.
Create a logo that is easily recognizable from afar, so people don't have trouble finding your beer when they walk into the store or pub where it's being sold.
If you want to learn more about how to create an effective craft beer branding strategy, you need to learn from the industry leaders and learn how beer brand logos help promote brand identity.
2. Be Active on Social Media
Social media is a great way to connect with beer lovers all over the world and share your love of craft beer. Make sure that you have a strong presence on all the major social media platforms, including Facebook, TikTok, Twitter, Instagram, and YouTube.
When creating content for social media, make sure that it is interesting and engaging. People are more likely to share a video or picture that makes them laugh, rather than one which simply shows off your beer. Share photos and videos from events where you've attended such as festivals.
3. Monitor and Optimize Review Websites
Review websites like Yelp can be an invaluable tool for your craft beer business. These sites allow customers to rate their experience with your brewery, which will help you improve the quality of service and product in turn.
The more positive reviews that a customer gives, the more likely they are to return again soon!
It's also important to monitor these sites for any negative reviews. Respond to them promptly and politely, and do your best to rectify the situation. This shows that you care about your customers and their experience with your brewery.
You can also use review websites as a tool to improve your marketing strategy. Try targeting people who have given positive reviews on certain products or brands by offering them discounts or free samples.
4. Enter Beer Competitions
Competing in beer competitions is a great way to get your beer noticed by other brewers and experts in the industry. There are dozens of competitions held all over the world, so there's sure to be one that's relevant to your brewery.
When entering a competition, make sure that you submit your best beers. Judges can be quite critical, so you don't want to submit anything that isn't up to par. Make sure that you read the rules carefully and follow them to the letter.
When your beer is selected as a winner, make sure to promote it on social media and in press releases. This will help get your beer in front of more people and increase sales.
There are many ways to promote a craft beer business online. By using the tips in this article, you can increase awareness of your brewery and help boost sales.