A logo is not just a pretty image. Its main power lies in the meaning behind the image, so logo creation begins with a detailed analysis. You need to understand whether you want to reflect the brand in full or to focus on the individual benefits. For example, for 22Bet unique features that can be shown in the logo are unusual types of sports and generous bonuses. Here's a logo design algorithm and useful tools to work with.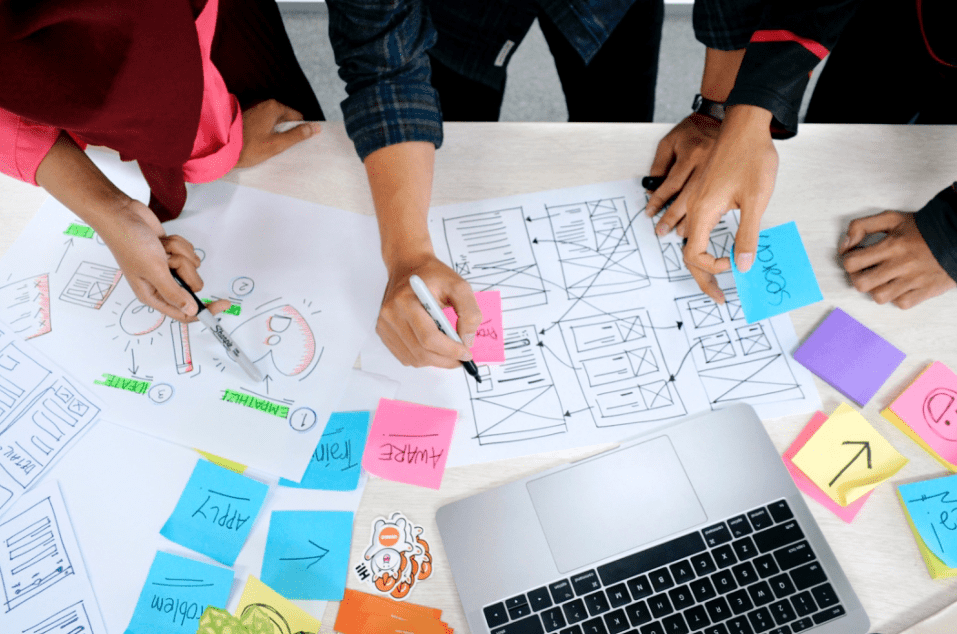 Step 1: Find Personality
Your logo must reflect the personality of the brand. So first you need to understand the nature of the company by answering questions such as:
Why did you start this particular business?
What is the story behind the company name?
Who is your target audience?
What beliefs and values are important to you?
What three epithets can you use to describe your brand?
How do you want people to feel when they interact with your company?
What do you do better than your competitors?
What are your goals and mission?
Systematize the information you gather in any format you like. We suggest creating a smart map with keywords and associations that will form the basis of your design. You can draw this map online using Mindmup, Mapul, Mindmeister or other programs.
Step 2: Analyze
In this step, you learn how to visualize brand characteristics. The best way to do this is with examples by studying:
Immediate competitors' identities.
The corporate identity of the top brands.
The work of contemporary designers on Dribbble and Behance.
Understand how to express meanings with images. To do this, try to take apart each picture into its components. Analyze:
What elements attract or repel you in each of the logos.
What techniques the designers used to convey the message and character of the brand.
What you can apply to your design from what you've seen.
Collect your favorite examples on a mood board, like Pinterest or just in a folder on your computer. This will give you a powerful brainstorming boost.
Step 3: Generate Ideas
Based on the mind map, visualize keywords. Use a handy tool for this: a drawing pad or graphic editors on your computer.
The main rule of brainstorming: capture absolutely all the ideas that come into your head, even the ones that seem inappropriate. Turn off the rational part of your brain and give free rein to your creativity. Even the strangest, at first glance, thought can be the key to a successful design.
Here are a few tips to help simplify and speed up the process:
Involve the team. Collective brainstorming will give more diverse ideas and a fresh perspective on familiar things.
Set a deadline so you don't generate options indefinitely. Set a goal: for example, get a certain number of options in a week.
Remember that you are creating outlines, not final options. Your goal is to capture ideas, so don't try to carefully sketch out images.
Systematize the result. Break down the options into several categories depending on your theme and approach. Look for logos that have potential for development.
Step 4: Think About Colors, Shapes, and Fonts
It's time to pay attention to the details. Think about how people will perceive the design on a subconscious level, considering the psychology of shapes, colors, and fonts.
Shapes evoke certain emotions. For example, the circle is subconsciously associated with softness and goodwill, a triangle – with energy and inspiration, the square – with confidence and stability.
Most of the top brands chose blue, red, or black as their signature colors. Red is often perceived as the color of passion or anger, blue as reliability and trust, and black and white as luxurious and elegant.
There are four basic types of fonts. Sans serif typefaces refer to classic and retro, sans serif typefaces look modern and minimalistic. Handwritten fonts are for creative brands, and decorative fonts are for those who want to draw attention and emphasize uniqueness.
Step 5: Choose the Type of Logo
There are three main varieties of logos:
Textual, that is, the name of the company. The focus is on the font, as in FedEx, Coca Cola, Google, or Facebook symbols.
Symbolic. Images without inscriptions, where the main role is played by the form. These logos are usually used by brands which reached a certain level of recognition.
Combined. A combination of inscriptions and images. The most common type of logo chosen by Adidas, Microsoft, Unilever, Harley Davidson, Levis.
There are no statistics about which type of logo proves to be the most successful. Experiment and choose the ideas that will work for your business.
Step 6: Evaluate and Test
By this stage you should have a few of the most promising options for the logo. To choose the best one, evaluate them according to these criteria:
Simplicity. Is it clear from the picture what your company does and what you offer to customers? The design should be simple and concise, carry only one message and not a riddle.
Memorability. Simple doesn't mean faceless. A good logo should be a detail (color, shape, image, font), through which the target audience can easily remember and recognize it.
Uniqueness. What logos are your competitors using? Make sure your logo is different and will really help it stand out in the marketplace.
Relevance. Does the brand symbol reflect the character of the brand? Will it resonate with the target audience?
Timelessness. Avoid ultra-trendy techniques. It is better to develop an image in the classic style, which will remain relevant in a year or ten years.
Universality. Is it possible to scale the picture without loss of quality? Check how it will look in the smallest size and in a huge size. Does the logo look good in black and white? Can you create two color versions: for light and dark backgrounds?
Viability. Don't draw conclusions from the image on a piece of paper or computer screen: put the logo in the context in which you will use it: on business cards, letterhead, stationery. Try creating an animated version of the logo for your website or social networks.
Step 7. Gather Feedback
After testing the options and weeding out the unsuitable ones, make a final short list with the best ideas. Gather opinions from colleagues, friends, subscribers in social media, designers, gather a focus group of your target audience.
Ask them what idea they see in the logo design, what emotions they experience when they look at the picture. Compare whether the impression coincides with the one you wanted to convey. If most people do not understand your idea, abandon it.
Step 8: Finalize
Based on the results of the survey, choose the best option and:
Make sure the design is readable in all variations, sizes and colors.
Manually adjust the kerning, that is, the distance between characters.
Check the proportions.
Save the file in vector and raster formats suitable for printing and online use (SVG, PDF, PNG, JPEG).
Summary
There is no single correct and reliable way to make a cool logo. Use this guideline as a basis, adapting it to the specifics of your project. Remember, designing a logo is a combination of research, strategic thinking, and quality design.