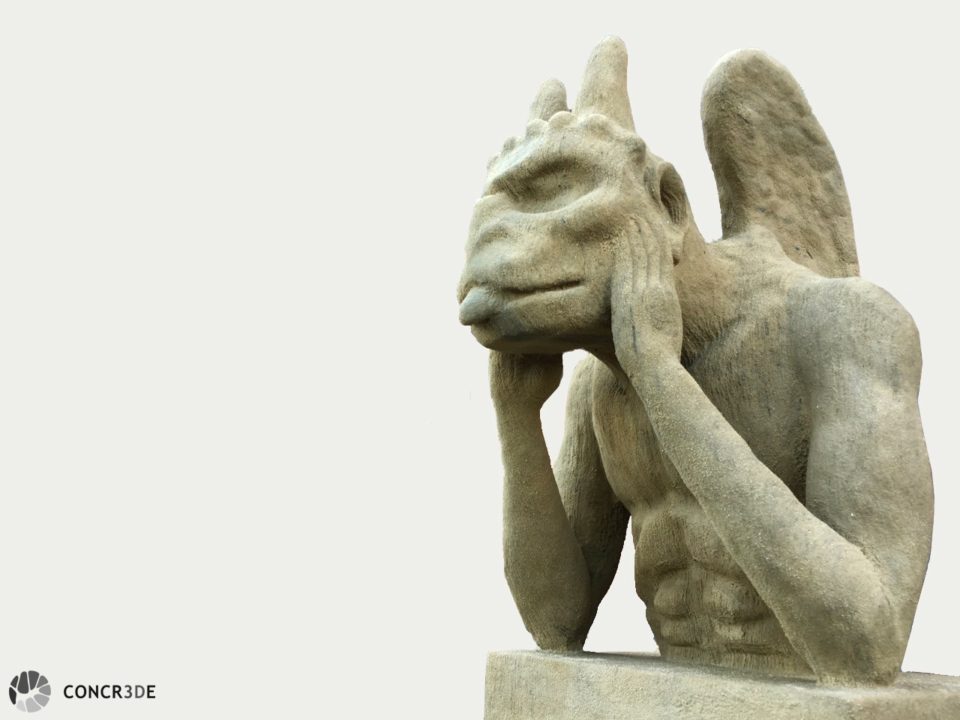 The French government has recently announced the start of construction work on the rebuilding of the Notre-Dame cathedral, which was partly destroyed by a large fire, as most of us sadly remember.
Observing the reconstruction of the cathedral will be interesting, as it will be a very challenging process. In fact, some of the materiel used in the original construction, such as the oak trees or limestone, is not available anymore. On top of that, the craftmanship necessary for the work is not available in France anymore.
If the goal is to rebuild identically, there are some good news, the entire cathedral was 3D scanned by the professor Andrew Tallon. In 2019, a 3D printing specialized company, CONCR3DE, suggested that the cathedral could be recreated using 3D printing with the ashes of the cathedral as material.
As an example, the company 3D printed Le Stryge, a famous demon originally created by Viollet Le Duc in the 19th century. The 3D printed Le Strygre is made from a composite material consisting of lime stone and ash, the same materials as available on the site of the Notre Dame, and is reproduced from a 3D scan.