I have no specific interest in the major sport event that is the Olympic Games. It is way too politicized for me, and the money involved makes the whole thing look more like a big marketing opportunity than a sport reunion.
However, it is still interesting to see how designers are participating in such an event, which I'll try to do in this article by categories.
Architecture
For the current games, an amazing work has been made to create the necessary infrastructure for the games to take place. World's most famous architects have been hired to design those stadium, the most famous probably being the National Stadium and its amazing roof, created by Herzog & De Meuron.
Update: as Jacob suggested in the comment section, here is a link to more on the buildings that shape the Beijing olympics.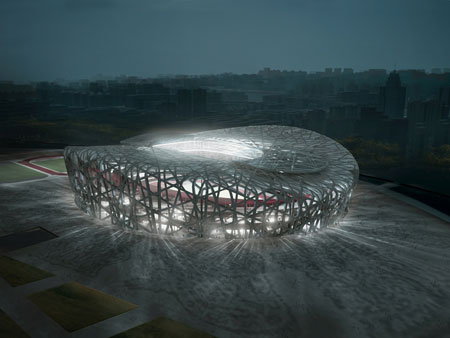 Fashion design
Fashion design at the Olympic Games doesn't have much to do with glamorous magazines covers, but is more a matter of engineers looking for the best material to improve performances. One of the examples of this is probably the LZR Racer high-tech swimsuits.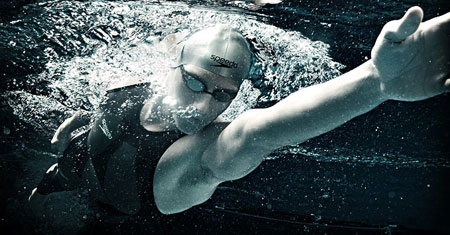 Graphic design
A lot of graphic design elements are needed to promote such an event, the most viewed probably being the logo, mascots and pictograms.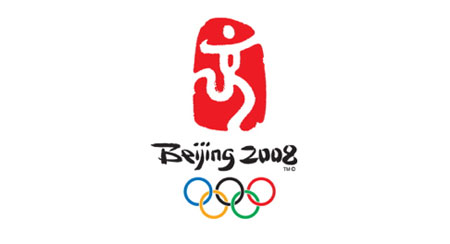 The Beijing Olympics logo

The Beijing Olympics pictograms

The Beijing Olympics mascots
Product design
Apart from all the marketing items, some other objects have to be designed for the Olympic Games, such as the olympic torch or the medals.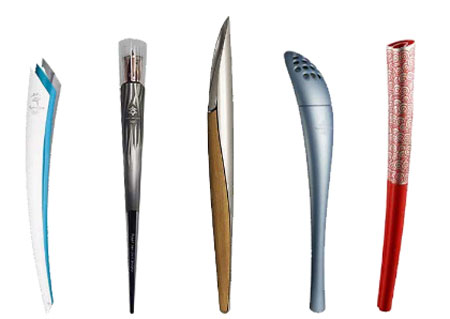 Recent Olympic Torches, the New York Times has a complete collection of Olympic Torches.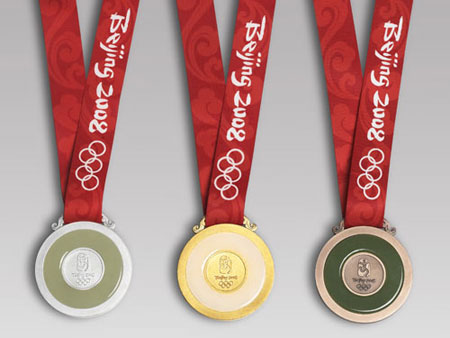 Olympic medals for Beijing Games, read about it on the official website.
Photography
I don't have any picture of the current games to share here, but sport event are a great place for photographers to work. Be sure to regularly take a look at the Big Picture blog, they surely will post some great pictures.
Update: the Big Picture did post some pictures, and they are indeed awesome!