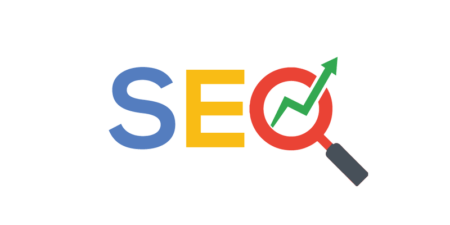 Search Engine Optimisation (SEO) is the process of improving the visibility and ranking of your website on search engines such as Google. If you want your website and your business to be successful, it is important to make sure it is optimised for search engines, especially Google. By optimising your site for Google, you can increase your chances of being found by potential customers when they search for relevant keywords.
Moreover, adding SEO to your digital marketing efforts has several benefits. Aside from ranking highly on the search engine results page, search engine optimisation can improve your website's credibility and boost brand awareness among your existing and prospective customers.
However, investing in SEO may not be easy, especially if you have no idea what to do. For example, if you want your website to rank higher on Google, there are a number of different techniques that you can use to optimise it for the search engine. First, make sure that all of your content is high-quality and keyword-rich. This means that your site should provide valuable information that users are searching for, and that your keywords should be included throughout your content in a way that sounds natural. Note that you can't just use any keyword, you have to make sure your keywords are the right ones and are relevant.
You also need to make sure you build high-quality backlinks. Make sure you link to websites with high domain authority and websites that are trusted by search engines and searchers alike. Also, if you want to be successful in link building, it's highly recommended to use natural anchor texts, especially for off-links. Factor in the link location and relevance to make sure they're added naturally to the content.
In addition, your website should be easy to navigate and user-friendly. Google prefers websites that are simple and straightforward to use, so avoid anything that could confuse or frustrate visitors. And finally, make sure that your website is mobile-friendly; more and more people are using their smartphones and tablets to search the web, so a site that isn't optimised for mobile devices is likely to be penalised by Google.
But dealing with an SEO campaign isn't just optimising your website to make it easy to navigate and user-friendly. Through the years, Google continually looks for ways to improve user experience and improve the speed at which users can obtain answers to their queries. One of these ways or functions is the Featured Snippet. It's a brief line containing an answer to a user's question which is asked on the search engine optimisation search bar. Its purpose is to answer a question without clicking through a website.
However, you can't just add a Featured Snippet to your webpages. Google will have to evaluate the quality of your content and consider other factors to determine whether it's helpful for the users. Thankfully, there are ways to help you get Featured Snippet on Google. One of them is to work with a reliable digital marketing company that specialises in SEO campaigns.
With all these things being said, there are several things to consider to optimise your website for Google. Hence, by following these tips, you can help to ensure that your website ranks higher on Google and drives more traffic to your site. However, it is important to remember that SEO is an ongoing process and not a one-time fix. In order to maintan and improve your Google ranking, you need to regularly monitor your site and make sure that it is up to date with the latest algorithm and trends.