Online casinos have been ahead of the game when it comes to UX for some time, as is attested to by the ever-growing army of players that they serve worldwide.
There's a lot to learn from how these sites approach user experience, so let's break down the main elements and explore what these web-based gambling operators do so right.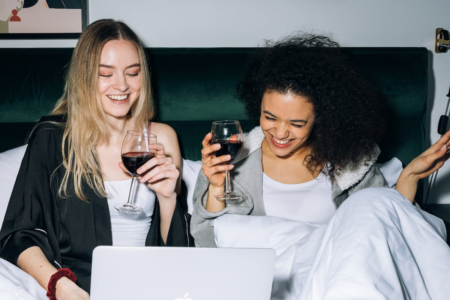 How to Make a Winning First Impression
Creating the perfect user experience starts with an inviting and intuitive first impression. This is something that leading online casino sites do exceptionally well, implementing engaging designs that draw in players from the first moment.
It's about having an interface that's easy on the eyes, while still providing all of the necessary information needed by users. This includes clear navigation menus that are accessible no matter where they're placed on screen, as well as visuals that create movement without overwhelming the layout, or detracting from its overall aesthetic appeal.
Also, it's important to choose fo18nts and colors carefully in order to ensure readability across different devices and platforms. Many casino sites go for darker color schemes, combined with large, bright fonts which are innately more engaging than the usual minimalism you'll find elsewhere.
This caters to their predominantly mobile user base, while also tying into visitor expectations based on the designs of land-based casino games.
Making Live Chat Support More Engaging for Players
Live chat support is another key component of user experience design, and online casino sites are no exception. To make sure their players have the best experience possible, leading casinos use live chat technology to provide customer service that's both fast and efficient.
This is especially necessary in this industry given that newcomers might easily be overwhelmed by the amount of games available, and could also have common questions regarding things like deposits, withdrawals and bonuses.
Making sure that the live chat function of a site is clearly visible and available on every page is a good jumping off point. Visit the best Bitcoin casinos and you'll see that this is never hidden away or hard to navigate.
Moreover, it's not just the accessibility of the live chat that matters, but its content. Text-based replies from real support agents, or an AI-driven chat system, can be supplemented by multimedia and interactive elements, such as videos, to better explain more complex concepts in an efficient way.
Balancing Gamification Elements with Practical UX Principles
When it comes to user experience design, there's a fine line between fun and practicality. On one hand, you want to keep users engaged by adding gamification elements, such as levels or rewards, while on the other hand, you don't want these features to distract from the core purpose of your site.
Fortunately for designers, leading online casinos have mastered this balance, providing players with an exciting yet functional gaming experience. By taking cues from top casino sites, we can learn how to incorporate game-like elements into our own designs without sacrificing usability or accessibility.
Integrating helpful tutorials that are entertaining, informative and interactive is wise, so that users know exactly what they're doing while playing games or navigating around your site. In addition, make sure all visuals used throughout menus and interfaces remain clear and organized, as nobody wants a cluttered screen when trying out new games or site features.
Finally, be sure not to add too many bells and whistles, since this can be more confusing than useful from a UX perspective. Sometimes less really is more.
Final Thoughts
The best way to understand what casino sites get right about UX is to visit them and have a tinker. Anything you learn can then be applied to your own design projects.