Even if you know very little about esports, the chances are quite high that you will have heard some of the more extravagant esports teams. With this being a growing sector of entertainment, the rulebook on professional or corporate branding has been thrown out of the window. Instead, teams have focused on names full of personality and names that stick.
Branding is incredibly difficult, which is why even major groups such as Mozilla Firefox ask for feedback on their branding. So, this makes the fact that these esports teams have picked out memorable names and logos even more special. And, what's more is that this lively and not-so-serious branding is getting results in a big way.
Memorable Names Are Useful for Selling Merchandise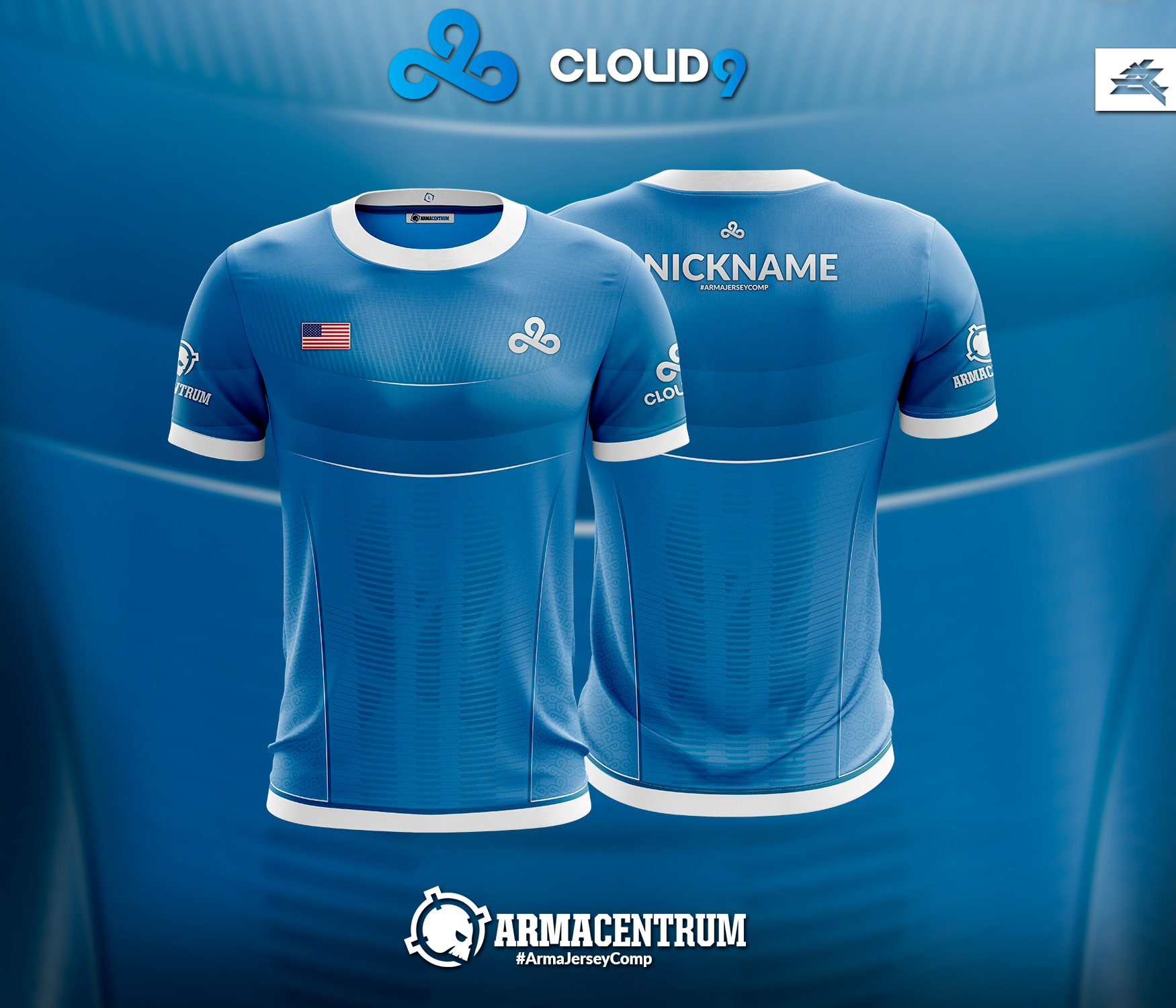 Cloud 9 Esports Jersey Design#ArmaJerseyComp
While it's not necessarily one of the primary concerns when teams come up with their names, having a memorable name is useful for selling merchandise. Getting merchandise right is hard and plenty of esports teams don't have merchandise designs that are worth writing home about. Some of the worst offenders include CDEC Gaming which has an overly corporate name and a boring design, and Team OG, which has strong colors but a tiresome name.
With a memorable name, even if the merchandise isn't quite so swanky, fans will line-up around the block to put their team's name on their back. Even a polo-style t-shirt that's made up of two primary colors would look great if it had "Kingzone DragonX" written on the front of it.
Strong Names Attract Strong Sponsors
Having a strong name can also prove to be beneficial when it comes to attracting sponsors. Esports sponsors are companies looking to partner with tuned-in, personable teams and organizations that are fun and have significant followings of young, engaged adults. A tongue-in-cheek name shows that a team doesn't take itself so seriously and that it appeals to the exact demographic that sponsors are trying to get in front of.
It's no coincidence that some of the esports teams with the most memorable names also have legions of major sponsors. Betway is a sponsor of the esports team Ninjas in Pyjamas, which competes in games such as Counter-Strike: Global Offensive, Fortnite, Paladins, and PlayerUnknown's Battlegrounds. In addition to Betway, the esports team is sponsored by ASUS accessory brand Republic of Gamers. Likewise, Evil Geniuses is sponsored by the drinks company Monster Energy in what seems like a good match of two strongly-named brands, while Unicorns of Love is sponsored by Wacken Open Air heavy metal festival. All of these sponsors perfectly align with the branding of these esports teams.
Names That Stand Out Are Helpful as Esports Grows
Cloud 9 Esports Jersey Design #ArmaJerseyComp
The esports industry is growing at an incredibly rapid rate. As highlighted by a report by the World Economic Forum, the esports industry is expected to make $905 million in revenue in 2018. This is largely a result of a 48% increase in brand investment as teams are able to attract more sponsors and partners who believe in their ability to get these brands in front of their target audiences.
There are lots more games entering the esports scene, from the aforementioned battle royale titles Fortnite and PlayerUnknown's Battlegrounds, which have already been released, to Quake Champions and Super Smash Bros. Ultimate, which are two fast-paced games expected to make a splash when they launch too. This means that there is going to be an increase in the number of esports teams too. In order to appeal to fans, existing esports viewers, and sponsors, they're going to need branding that stands out too. From a memorable name to a phenomenal logo, there are lots of ways that esports teams can put themselves one step ahead of the rest.
For many teams that are just finding their feet in the professional esports scene, their main focus will be training hard and performing well. They may not have the kind of corporate support that encourages them to think of branding and standout team names. But, as shown by the memorability of famous brands and logos of companies like Adidas, Apple, and Burger King, in order to make it to the marketing big leagues, even the smallest teams will have to take branding seriously if they want to grow.