Build it, and they will come!
This might work in the movies but not with e-commerce because the only way traffic can find your Shopify store is by driving it there yourself.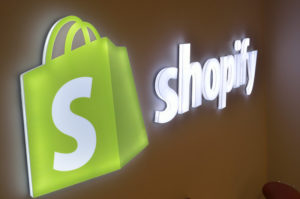 The Shopify platform is known for its ease of use; it's why over 500,000 businesses chose it to build their website, but how do you get customers to shop with you when there's so much competition?
And there is another figure that doesn't work in your favor. Did you know that the average conversion rate of visitors to your website who actually buy is just 2.8%! And those stats are taken from proven businesses.
One answer to increasing your e-commerce income is to increase the traffic, and this is what the following marketing strategies can do
1. Drive Traffic By Creating High Ranking Back Links
Search engine algorithms rank stores in several ways, one being by the number of high-quality backlinks they have, so the more you have, the higher your domain will rank, and the higher you rank, the more traffic you will get.
Backlinks are recommendations from other users that tell Google your site is relevant, and you can get them by guest posting on other websites within your niche.
If you wait for someone to ask you to write a post, it's never going to happen, and organic links come along as often as the tooth fairy, the result being, you have to seek out opportunities. The easiest way of doing this is by offering to write high-quality posts for other blogs in your niche.
Start by contacting your favorite blogs, and ask them if they accept guest writers, a good tip is to have a well-scripted article at hand to show them you're worth posting. You can increase your chances by widening your search to include any blogs relevant to your business and using the same approach.
2. Use Highly Optimized SEO Content
For your store to be successful, the platform and template you use have to be SEO friendly. This is why the folks at Shopify are continually implementing new Shopify SEO capabilities that help your website score high with search engine algorithms. But they can't do all the work for you.
There are three ways you can help yourself:
Write high-quality product descriptions
Google promotes high quality and relevant content, so approach every word on your website as an opportunity to improve your rankings. If you write product descriptions that are engaging, informative, and helpful, not only will they increase your sales, they'll also serve to increase your rankings.
Sell it with a high-quality image
If your selling products, you need high-quality images. They provide the viewer with the missing tactile element of touch, and along with videos, they are steering the course of e-commerce marketing. Use the power of image storytelling throughout your store and, if possible, invest in a professional who can get the best out of what it is your selling.
Video Content
You will never get the traffic you need without using videos, as they drive up to 90% of customers buying decisions! Social media platforms are driven by visual content, and because of this, they are making it easier for you to create and post videos that result in high traffic and conversion rates.
Which brings us on to:
3. Join Instagram And Connect To Its Feed
Shopify enables you to connect your chosen social media platforms directly to your store, and the platform that`s most valuable to you is Instagram.
Statistics show that Instagram has a higher order value than Facebook, Twitter, and Pinterest combined; this is because of the popularity of Instagram marketing with online shoppers. Shopify is, of course, aware of this and has partnered with Instagram to enable you to reach this lucrative market.
Here's where your images and videos will play an essential part in driving that much-needed traffic to your Shopify store, as Instagram offers shoppable poststhat enable users to read product information by tapping the icon on the image. Then all they have to do to purchase is click through form your Instagram image, which diverts them directly to your Shopify store.
By using Instagram, you are placing your products in front of millions of potential customers who will also like and share them throughout their communities.
4. Use A Social Media Influencer To Increase Your Audience
Now you're using Instagram, an excellent way to increase your brand's popularity and get it in front of your target audience is by running an Influencer marketing campaign.
An Influencer is either a well-known celebrity or someone who has a large Instagram following.
Hiring a celebrity is expensive, and just because they're famous doesn't mean that they will fit with your target audience. A more realistic approach is to hire a micro-influencer, one that has a large following on Instagram in your chosen niche, and whose popularity within your market place will guarantee audience connection.
Statistics show that the ROI by using the right influencer to promote your product is well worth the investment due to increased brand awareness and the upsurge in sales. You can find them by searching for Influencer marketing platforms.
CONCLUSION
Your Shopify store is waiting for your future customers to find it, and your job is to drive them to it by using the marketing strategies in this post. And don't think for a second that only large companies with vast amounts of funding can use them, because that's not true. You can implement all of the tactics or outsource them at a very reasonable cost. So, get going, and before long, you will have a queue of traffic lining up at your Shopify front door.