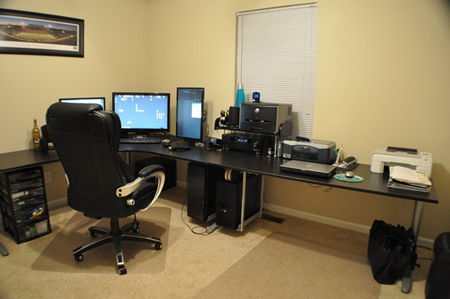 So you decided that you'll take a big step and start freelancing? Great idea! However, there is a lot you'll have to learn if you want to be successful, I have gone myself through a lot of trial and error before getting a comfortable income, and I still make many mistakes. To help you out a little, I have written a little guide of things to consider before starting your own freelance business.
Where will you work from?
This is the first choice you'll have to make, will you work from home, share a studio or rent your own? Each of these solutions has its ups and downs.
Setting your freelance business at home
The advantages of such a solutions are quite obvious: it's cheaper, you don't need to commute and to get dressed for work, you also don't have to wake up too early if you are a night owl, no more nine to five for you.
This said, I'm not sure if the advantages of having your freelance business at home outweigh the disadvantages. For example, it is quite hard to have customers coming over. It is also hard to stay disciplined and to keep a normal social life, which is bad for networking.
Share a studio with other freelancers
This is probably the solution I would chose if I were to restart. Sharing a studio is a great solution because it's not too expensive, gives you a working environment with people who can give you feedback. The best is probably to work with other freelancers in complementary fields, if you are a designer you can find a programmer, a writer an illustrator,…
On the other hand, you have limited space and it can be noisy. If somebody wants to move or bankrupts you need to replace that person.
Have your own studio
This is the most expensive solution, but it can be good if you plan to meet your clients at your studio regularly. You can focus better in such a place, because nobody will talk to you while you are trying to concentrate. On the other hand it can feel a bit lonely.
Get the right material to get the job done
A lot of the design work happens in your imagination, that where most of your creativity comes from. However, good material is crucial in making these ideas becoming real.
Mac or PC?
No, I will not start trolling my blog readers with such a debate, just go with whatever you feel comfortable with. Most designers use Macs, so file exchange can be made a bit easier if you also have one (for example for fonts). Here are a few suggestions I'd make to chose a computer for a freelance business.
27 inches iMac
A big screen increases your productivity, so this iMac should be a good pick. It also avoids having a PC tower bothering you, which is always good, as well as an awesome design. The downside? It's more expensive than an equivalent PC, and if anything breaks and you must send it to Apple support, you have to send the whole thing.
See more on Amazon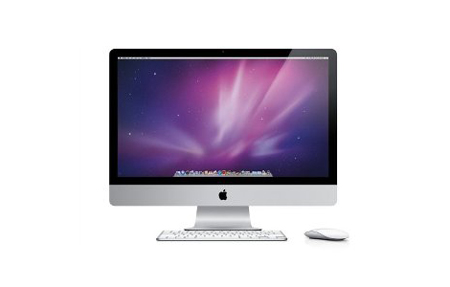 Sony VAIO VPC-L22
This 24 inches PC is powerful and comes with great hardware as well as a space-saving design.
See more on Amazon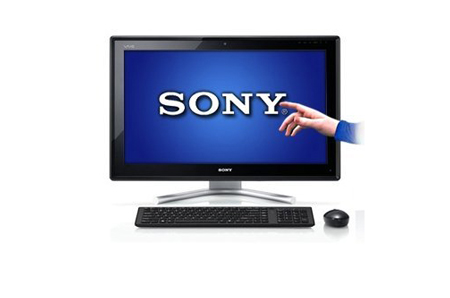 These are of course only two choices among many computers that could be suitable for your freelance business. If you are considering buying a laptop, we already have an article that lists the best laptops for designers. For mouses, we already wrote about the best mice for designers.
Chose a good printer
First, let me tell you a sad truth. When you'll buy a printer, no matter how well you chose you will be tricked into spending insane amounts of money on ink. If you are a graphic design, I suggest that you invest in an A3 format printer. Try to trust brands that have a reputation for consuming less inks and not breaking after 3 weeks.
Brother MFC-5890CN
If you don't need a too high-end scanner or printer, you can also consider buying one of those all-in-one printers. It is both space and money saving.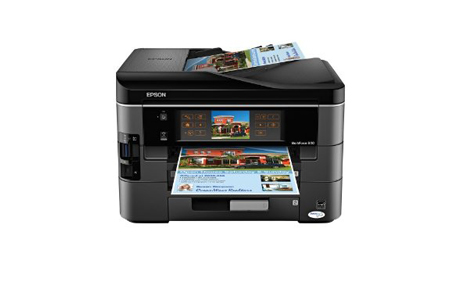 Epson WorkForce 840 Color Ink Jet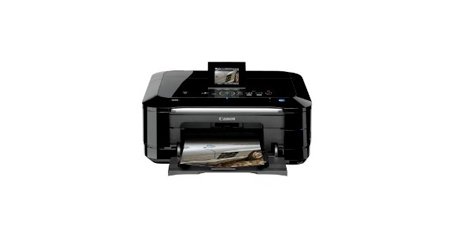 Canon PIXMA MG8120
Find the right camera
If you are freelancing, no matter if you are a graphic designer or a web designer, some of your clients will be small companies who have no budget to spend on a professional photographer. Some would see this as an annoyance, but you should see it as an opportunity to learn more about photography and take that job. For the task you'll need a decent camera, we already covered the topic on Designer Daily: 8 cameras to consider if you are a freelance designer.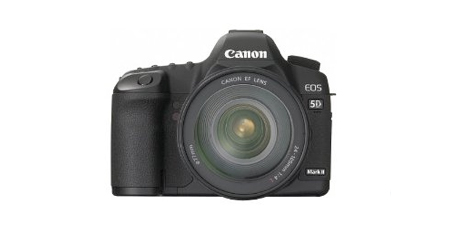 Canon EOS 5D Mark II
, heavily recommended by our readers.
Get yourself a decent mouse
You will spend most of your days holding on a mouse, so make sure that you are using a comfortable, accurate, and professional one. Once again, we did a round-up post on the best mice for designer: What is the best mouse for a designer?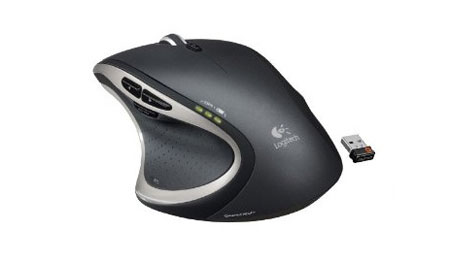 The Logitech Wireless Performance Mouse MX is hands-down my favorite mouse for design work.
Get yourself a website
Don't even dream about it, you will not get most of your work from the Internet, or at least not before a long time. This said, a strong online presence is a must if you plan to setup a serious freelance business.
Your portfolio
Before anything else, you should have your own portfolio, on your own domain name. Think carefuly before chosing your domaine name, there is nothing wrong with using your own name, at least you can be sure (or almost) that it will not change. For your portfolio, make sure to chose the best way to present your work with images, and make sure to be easy to contact. There are many articles online to help you build your design portfolio the right way:
How to build your website
If you have never built a website, you will need either to learn some new skills or to hire someone to do it for you.
Find a good web host
Don't aim too high, if you just need to host your portfolio you won't need an expensive host. Some cheap and reliable hosts like Dreamhost should do the trick. If you want to make a little money on the site by hosting your clients' websites, go for a reseller hosting plan.
Code it or use a good CMS
If you are familiar with HTML and CSS, you can build your website from scratch and code it to your liking. Doing so would create a rather static website, and you might miss on some more advanced functionalities (or will have to build them yourself).
For a CMS, I recommend using WordPress, Drupal or Concrete5. All those are quite simple to install, customize and update. If you don't know anything about installing those, you can always try to use a service that installs WordPress for you for free.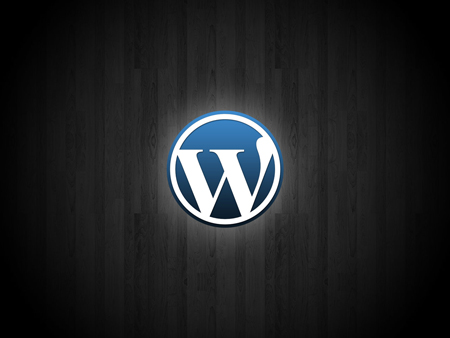 Design portfolio networks
There are plenty of networks that will host your portfolio and promote it if your work is popular. These portfolio networks will not substitute for your personal portfolio, but they are a great way to get more exposure for your work, get back links and network with other designers. These websites are also a place where bloggers head to find great designers (I know something about this).
Some of the popular portfolio community sites are:
Should you start a blog?
As a blogger whose freelance business benefited a lot from blogging, I would recommend blogging to freelance designers. However bloggin is not for everyone, you may not be able to make some time for it or want to blog, then don't. If you want to try blogging, the benefits can be an opportunity to gain exposure, position yourself as an expert, and eventually to make money.
Prepare your marketing material
Promoting your freelance business online is a very good idea, but it will not be enough to market yourself properly in real life. For that, you will need some printed marketing material as well.
Business cards
Getting a business card is a must, you will have to learn to distribute it wisely every time you get the chance to meet new people and network. To create a good and memorable business card, take a look at these articles, tutorials, and inspiration:
Letterheads
You letterhead and envelope design are not really part of your marketing, but they are important in you branding effort. If you don't have a letterhead, it is a clear sign of lack of professionalism that your clients will quickly see. We did share some letterhead inspiration on Designer Daily.
Brochure or printed portfolio
Your online portfolio is a great way to quickly share your work with potential clients and let them see what you can do. However, having a printed version of your portfolio or a brochure that shows some of your work is important. You can find some good examples of that in our old post on brochure design.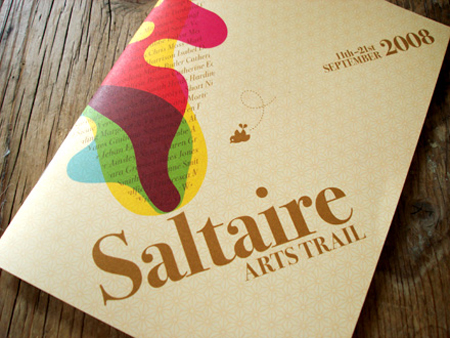 Greeting cards
Networking and keepting relationships alive should be at the center of your marketing effort. When you meet someone and want to follow up, your client has an event, or anything else, you should be ready to keep in touch and have a delicate reminder of your freelance business will not hurt.
Sales copy
This is a crucial point that is often ignored by freelance designers. Prepare good copy for landing pages on your website, for proposals you will make, and for eventual advertising you will create for your business.
Testimonials
If your clients are happy with your work, why not let everyone know about it? Getting referrals is a good way to let other people talk about your strengths and about how good of a designer you are. Remember: telling people you are wonderful is good, getting other people to say that about you is better.
Secure your freelance business
One of the downsides of being a freelancer is probably the lack of job security. No customers, no money, it's as simple as that.
Insure your business
Make sure you have your ass covered in case of unexpected trouble, nobody will cover it for you. I cannot go into details here since insurances work differently in many countries, so you should do some searching by yourself. The types of insurances you should get, at least, are: health insurance, accident insurance, business insurance (to get covered if everything burns), gain-loss insurance (if you cannot work, they'll provide a temporary income to compensate), and of course a life insurance.
Get an inverter
Unless you are still working like 20 years ago, it's likely that you are using a computer, a printer and other electronic material. This is your main working material, so you should try to avoid getting it broken. An inverted will help to protect your computer against power surges. You can buy an inverter on Amazon
.
Organize your backups
Make yourself a good backup strategy. You should not rely solely on an external hard drive for your backups, try to also maintain online backups (try Dropbox) and keep all your documents save in at least two places.
Get a fire proof cabinet
Yup! This might sound like paranoid advice, but if you want to keept your files in case of disaster in your home or office, it's the best thing you can do. You can get some not too expensive fire-proof file cabinet on Amazon like this one
, or try to look for second-hand ones.
Software you'll need
Pretty much all the professional work will be based on the computer, so your machine should be equiped with the best software for the work.
Graphic design software
For graphic design, most freelancers use the same tools: the Adobe Creative Suite
. In this suite you get the basic tools: Photoshop for image editing, Illustrator for vector drawing, InDesign for layouts, Acrobat for collaboration,…
You can also try to take the Open Source route by working withfor image editing, InkScape for vector drawing and Scribus for layouts. It is not as performant yet, but these are also great tools.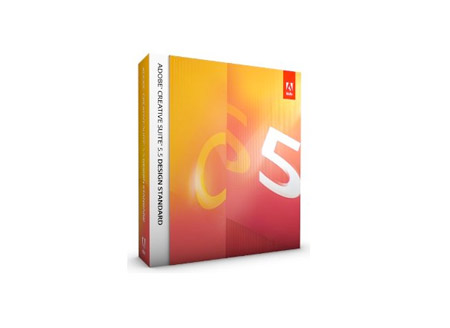 Web design software
For web design, the tools you'll use will depend on whether you code yourself or not. For non-coders, you could use the software of… Adobe once again. Dreamweaver or Flash are decent tools. Other tools if you don't want to code are Kompozer or Aptana.
If you code websites yourself, you can work with Notepad++, jEdit or Coda for your coding needs. In terms of CMSs, I suggest using Concrete5, WordPress or Drupal, all Open Source. Of course, there are also many Firefox extensions you can use to improve your web design workflow.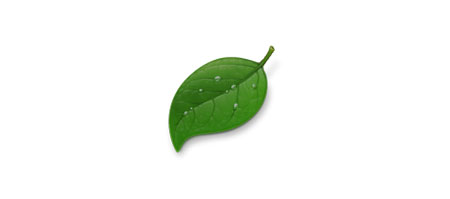 Management software
As a freelancer, you will also have to setup a good workflow to make sure you don't waste time on managing the business side of freelancing. Here are a few suggestions of software that will help you.
Billing software
To save yourself some time, I suggest that you get a workflow for billing your clients and keep some accounting. I'd say that Freshbooks is perfect for that. You may even want to check out automated expense report software if you find yourself traveling frequently or making a lot of business expenses that won't be tracked by Freshbooks.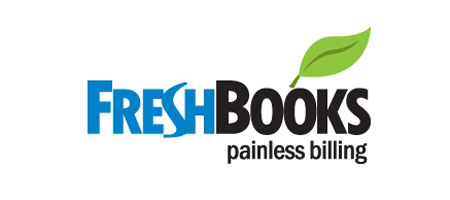 Productivity software
As a freelancers, you'll have no manager to tell you what to do and push you, you'll have to push yoursel. For that, I have found that writing down your tasks in the form of to-do list is an awesome way. There are many softwares for keeping to-do lists, but I can strongly suggest using Remember the Milk.
Online collaboration tools for freelancers
With the help of the internet, you can build your own team anywhere. Even better, your team members may be in different parts of the world and yet communicating with the help of online collaboration tools.