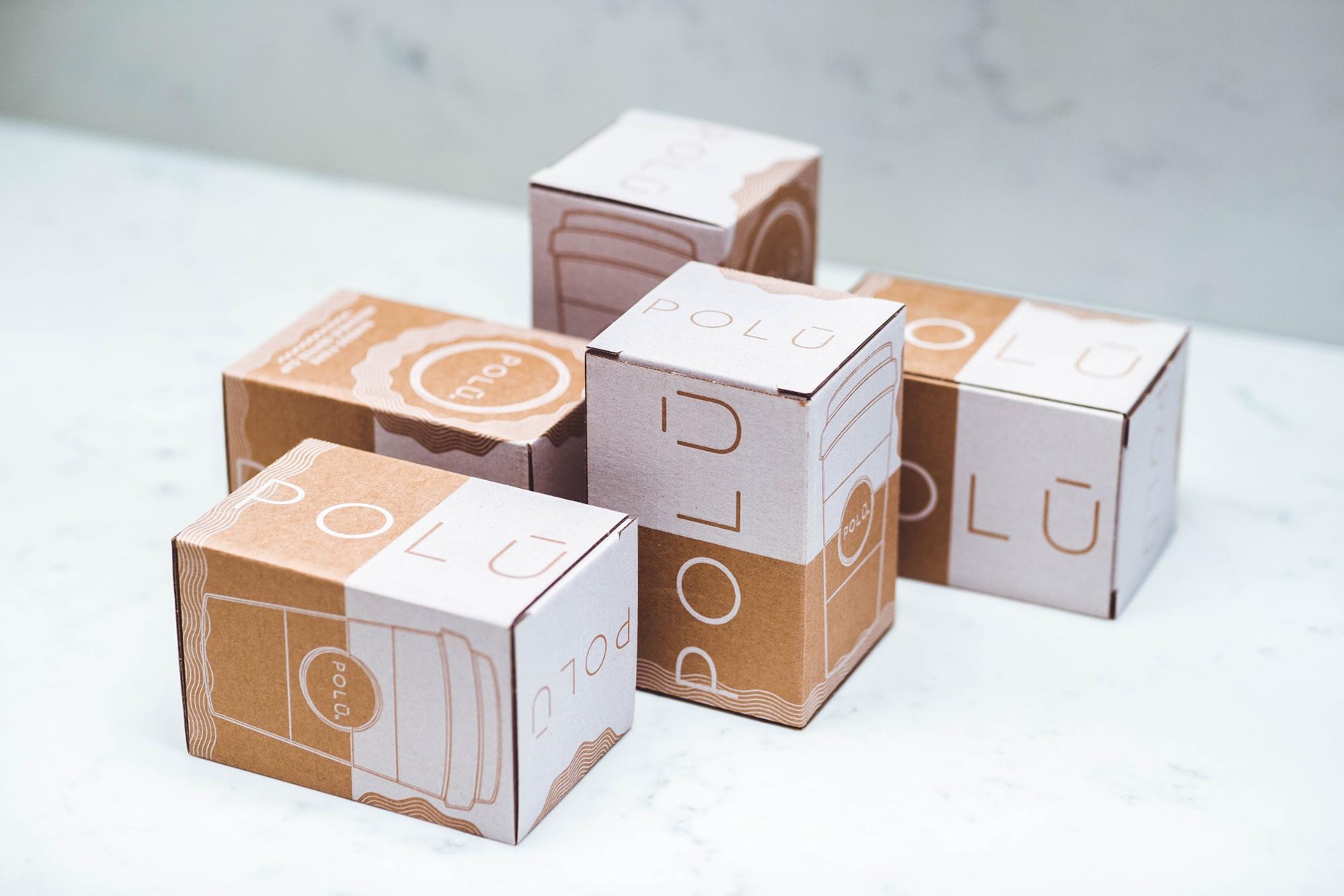 Packaging – for many brands, it's something that's left to the last minute. For designers, it's an uncommon blank canvas to work on. 
But the truth is that designing packaging presents multifaceted challenges that test even the most resourceful graphic designers. Graphic designers need to work on different materials, in a variety of shapes to achieve a variety of different outcomes, depending on the role the packaging has to play. 
And this article, you'll get shown the basics of packaging design, and what you need to know to create something truly memorable. 
Let's dive in. 
Packaging design 101
For a graphic designer, packaging design is the process of creating the imagery that's applied to the internals and externals of a packaging solution. Often, but not always, this is a humble corrugated cardboard box. 
For ecommerce and retail brands, the most common forms of packaging include
Primary packaging (such as product boxes)
Secondary packaging (such as shipping boxes)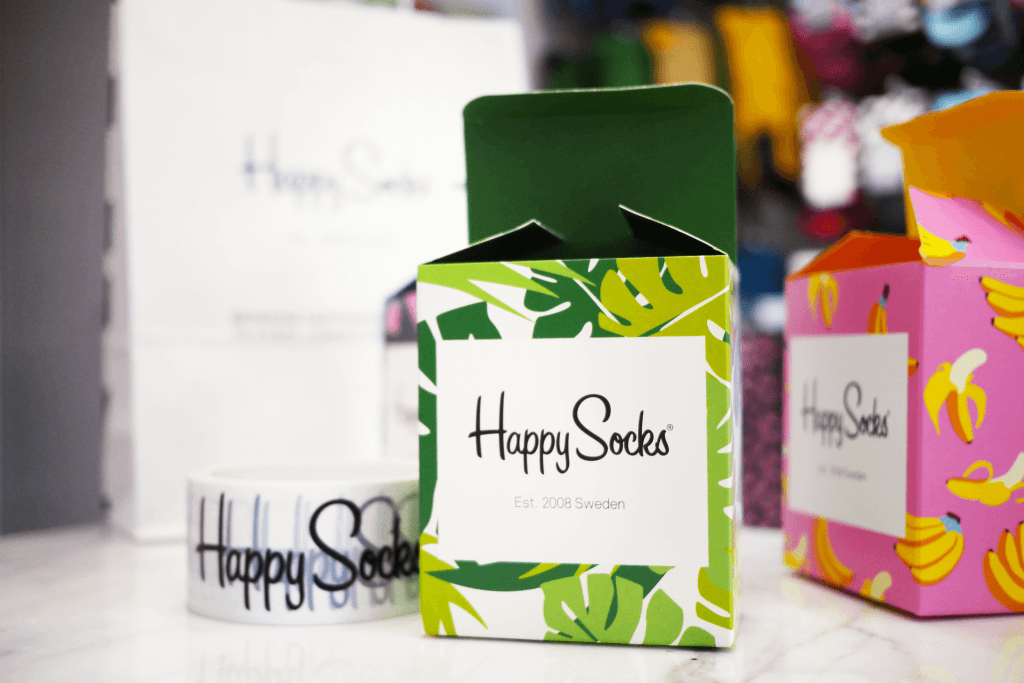 But packaging can also be used for other purposes, such as events, storage, and marketing purposes. These are important to take into consideration when designing packaging – more on that later. 
It's also important to note that custom packaging isn't just 'a box'. A simple corrugated cardboard box is a popular packaging solution, but other common products include:
Mailing bags
Carrier bags
Tissue paper & packaging paper
Packing page
Cardboard tubes & cans
A cylindrical tube will require a different design than a square cardboard box. As will will tissue paper compared to a paper carry bag. 
Packaging experts like Zenpack can work with you to discover design elements that can be used over all these mediums to help create a consistent theme in your packaging strategy.
Packaging dielines – helping you design efficiently. 
The most effective way of designing packaging is to do so on a dieline. This is essentially the net shape of the flat, unfolded packaging product. This surface allows designers to work on a flat 2D surface, creating a design that's coherent across all surfaces. 
Packaging dielines make it easier to create high-resolution designs that are eye-catching and effective.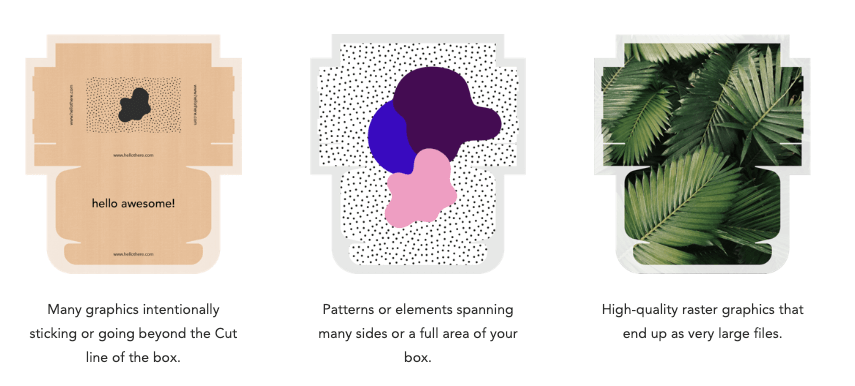 Dielines are a great package design template, as you can design each and every surface independently of others, or use a single pattern over the entire surface.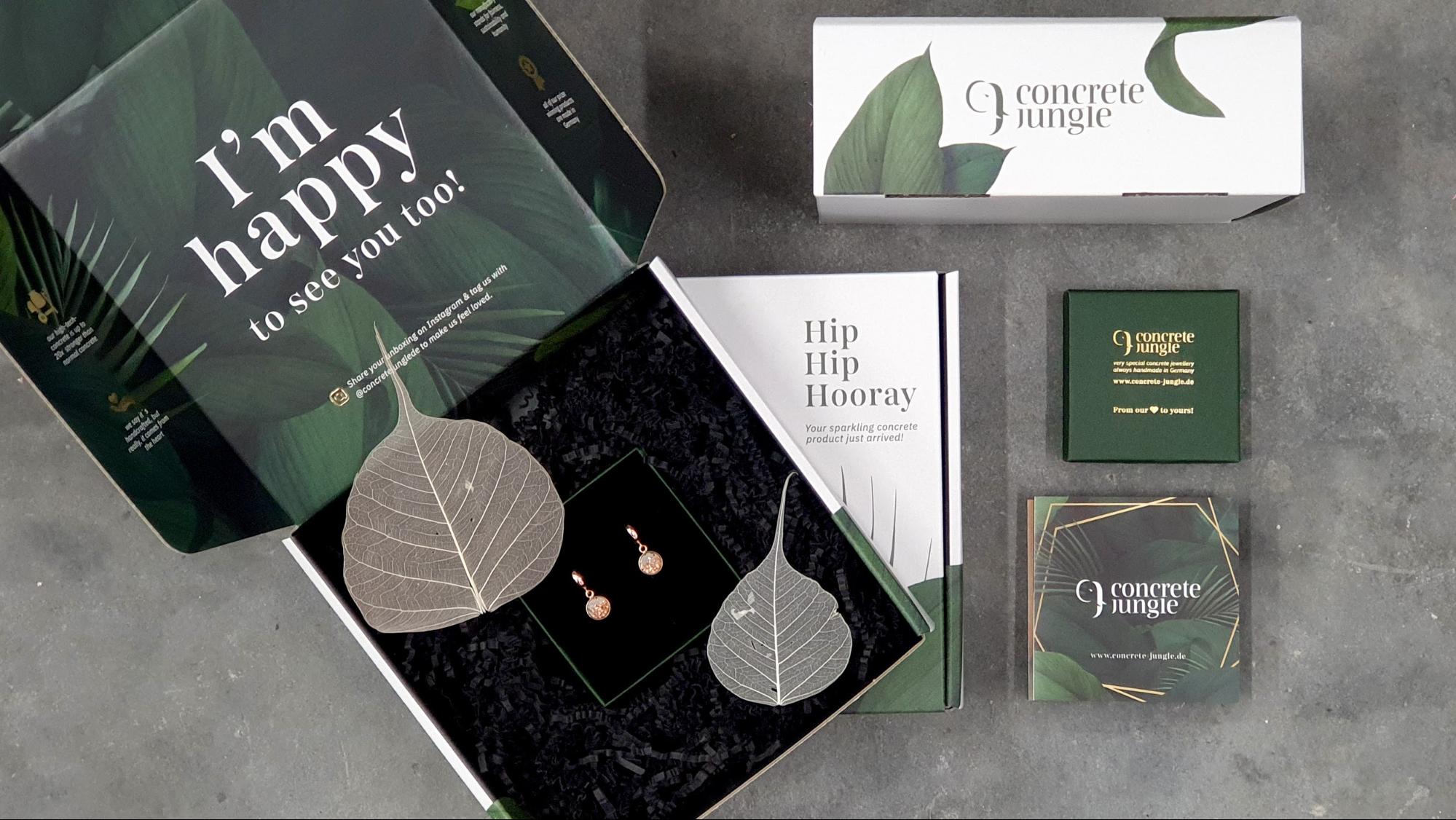 By reversing the orientation of the dieline, you're also able to create a unique design inside the box. 
Packaging design essentials:
It's important to remember that many retail packaging solutions require safety symbols or other precautions. As a packaging designer, this is something you must accommodate. 
These things may include disposal instructions, choking or hazardous material alerts or other warning symbols. 
This is also where clever packaging design takes on a marketing role. For example, specific imagery used to denote where a product is made.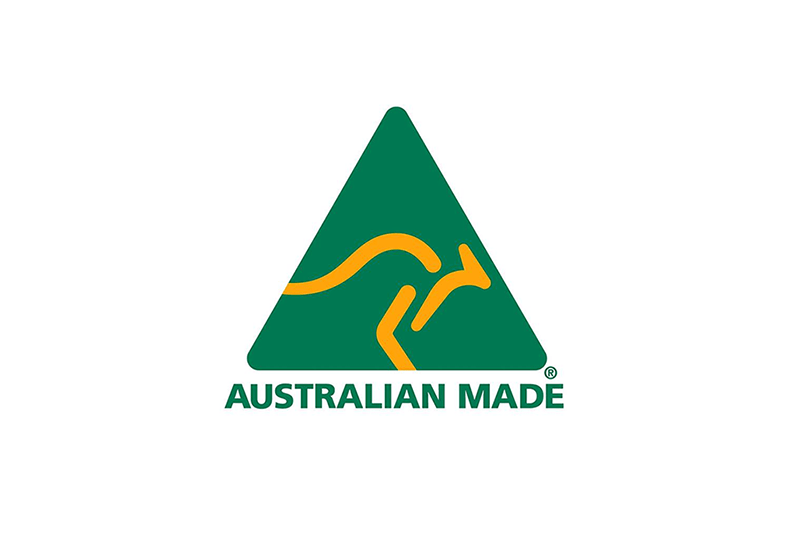 If your brand is eco-conscious, certification labels can also be affixed to show the customer why your product and packaging is unique.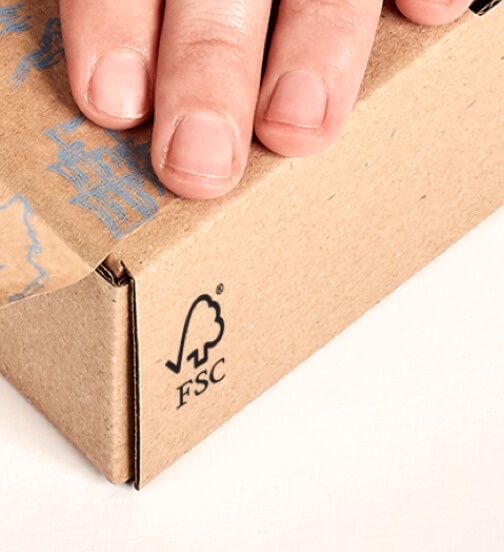 Certifications are a great way to build trust, especially on retail packaging. If a buyer has your product in one hand and a competitor's in the other, a simple certification logo may be all that's needed to sway the decision-making process. 
Pattern-based packaging
Our brain easily recognises patterns. Shapes, colours, repetition, we're hard-wired to find them and look at them. 
Whether it's a natural pattern like the flowing grain in timber or a bright pink-zag zag that we've made ourselves, patterns are a great way to create eye-catching packaging design.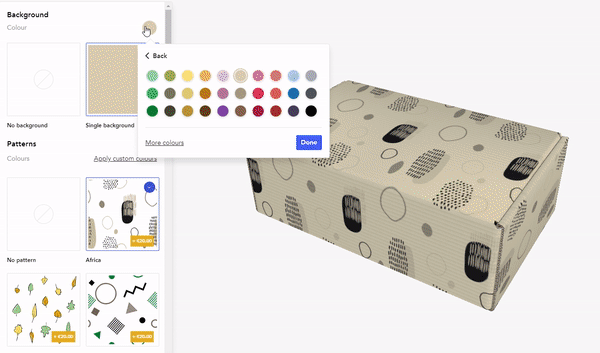 Try finding a pattern that uses elements of your existing brand book, but only put it on a few surfaces of your packaging as you can see in the image below: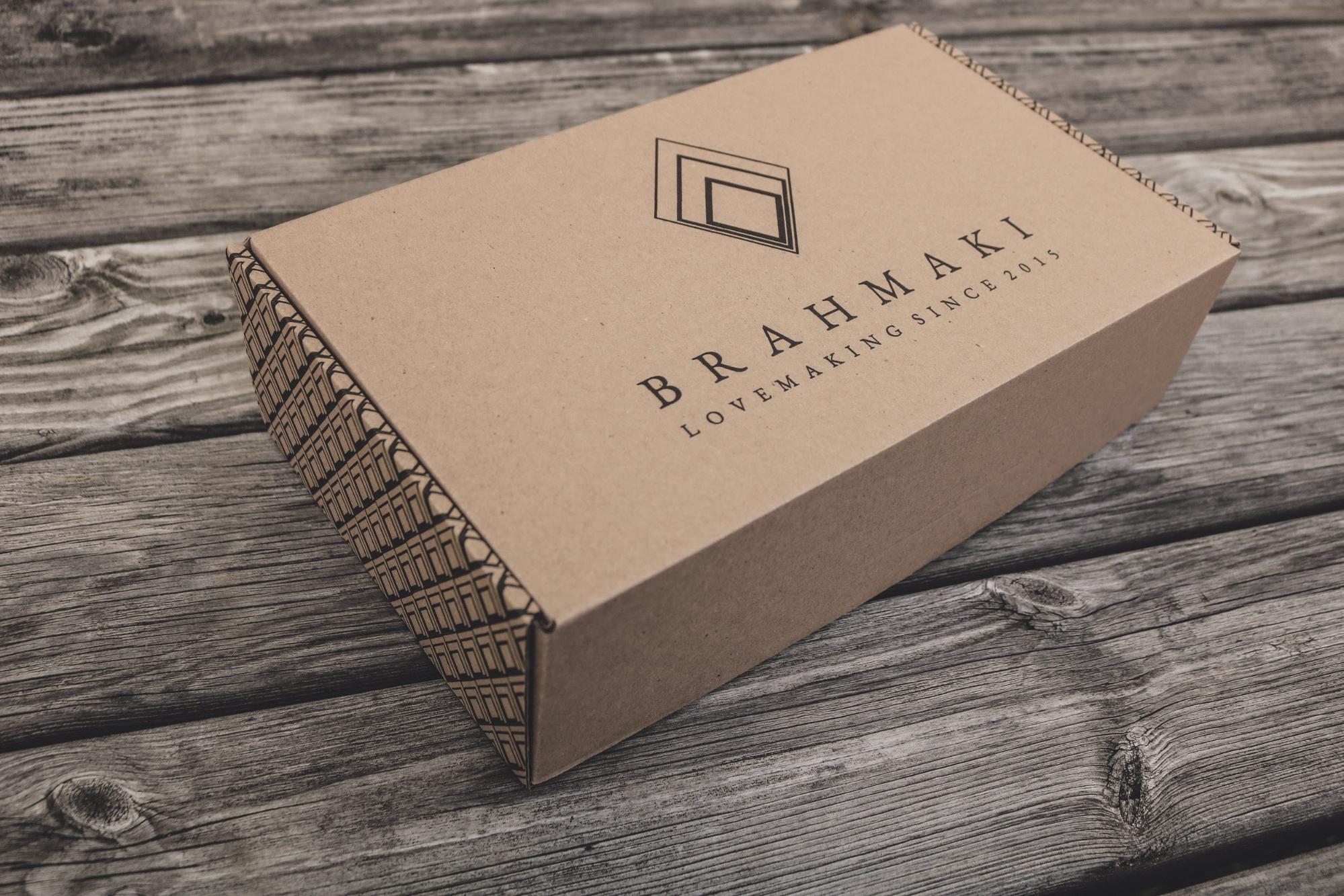 The pattern can help grab the eye of the viewer, but then the blank surface with the brand's logo and slogan really stands out.
Build an unboxing experience
Materials, design, shape – they're the most basic parts of product packaging design. But it's your job as a designer to bring all 3 together. And you do this by creating an unboxing experience. 
An unboxing experience is a process that a customer goes through when they first get your product home.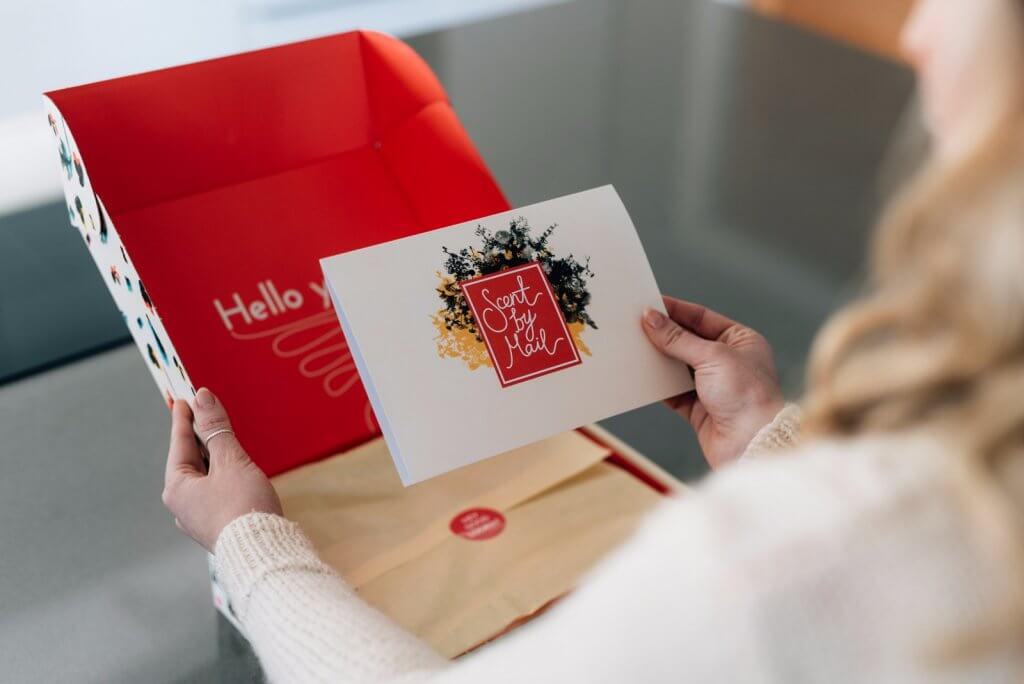 The attention being paid to your product (and brand) is at its highest.
This presents an opportunity to make a great first impression and blow your customer's expectations away – and packaging design is the stage that does all that. 
Little attention to detail like hot stamping or UV varnish, or custom tissue paper and a thank you note – these things all combine in your unboxing experience to leave the customer thinking 'I got a lot more than I bargained for'. 
Incorporating an unboxing experience into the packaging design process is a powerful way to stay in the mind of your customers once the sale is complete. 
Designing effective custom packaging
When you start to create your packaging design, be sure to know the role that the packaging will play. 
For a retail brand, packaging should stand out on retail store shelves, whereas for ecommerce, it should make a great first impression. The purpose of your packaging defines the role it has to play.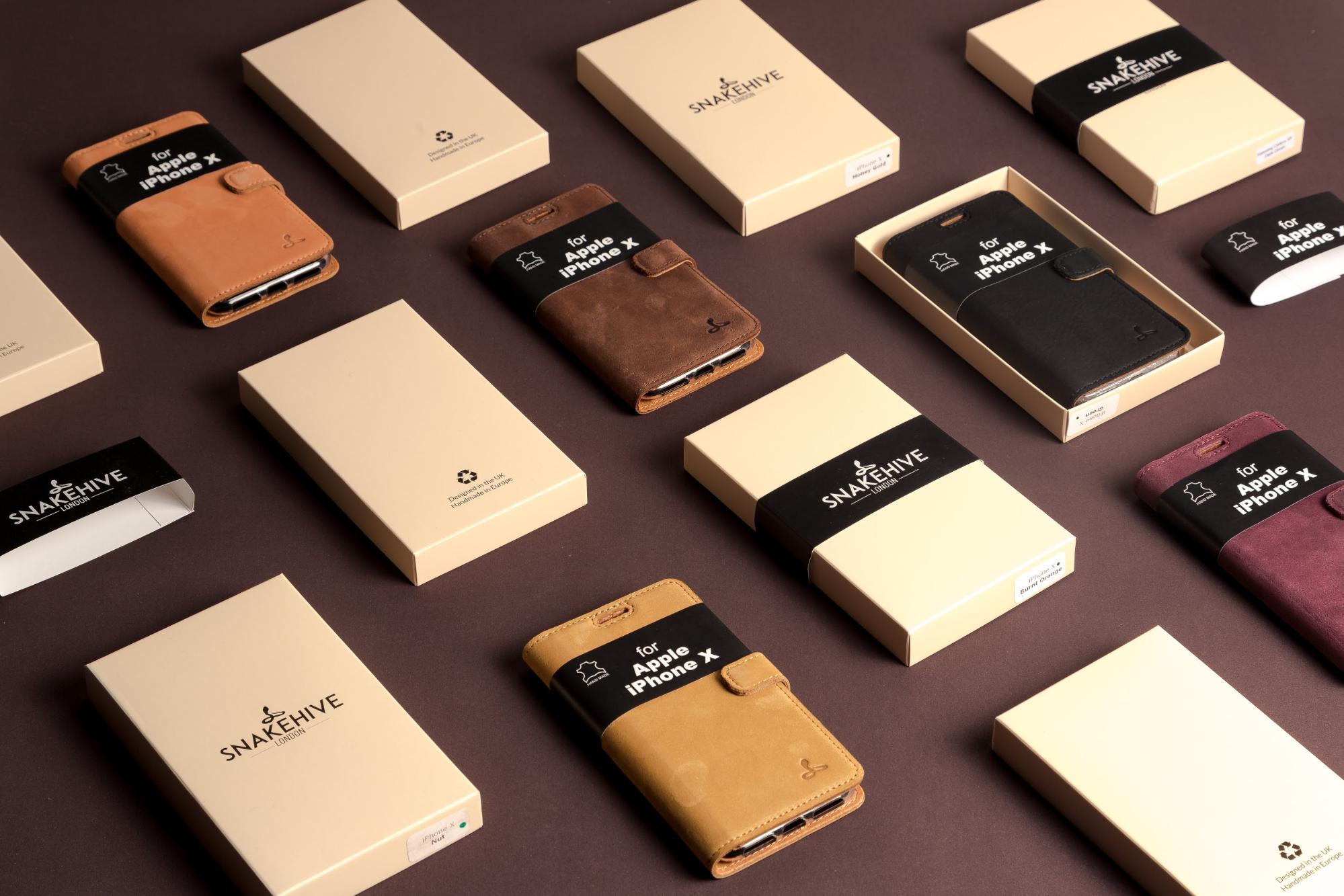 Once that's been established, your brand book or design system will give a good starting point for the rest of your packaging design. 
Here are a few examples of effective packaging design that compliments a businesses brand book:
Monokel is a German fashion brand that sells menswear. Its simplicity characterises the brand, with its logo being nothing more than a white background with solid lettering. 
In the picture below, you can see how the minimalistic design is on both the tag of the clothing, as well as the packaging.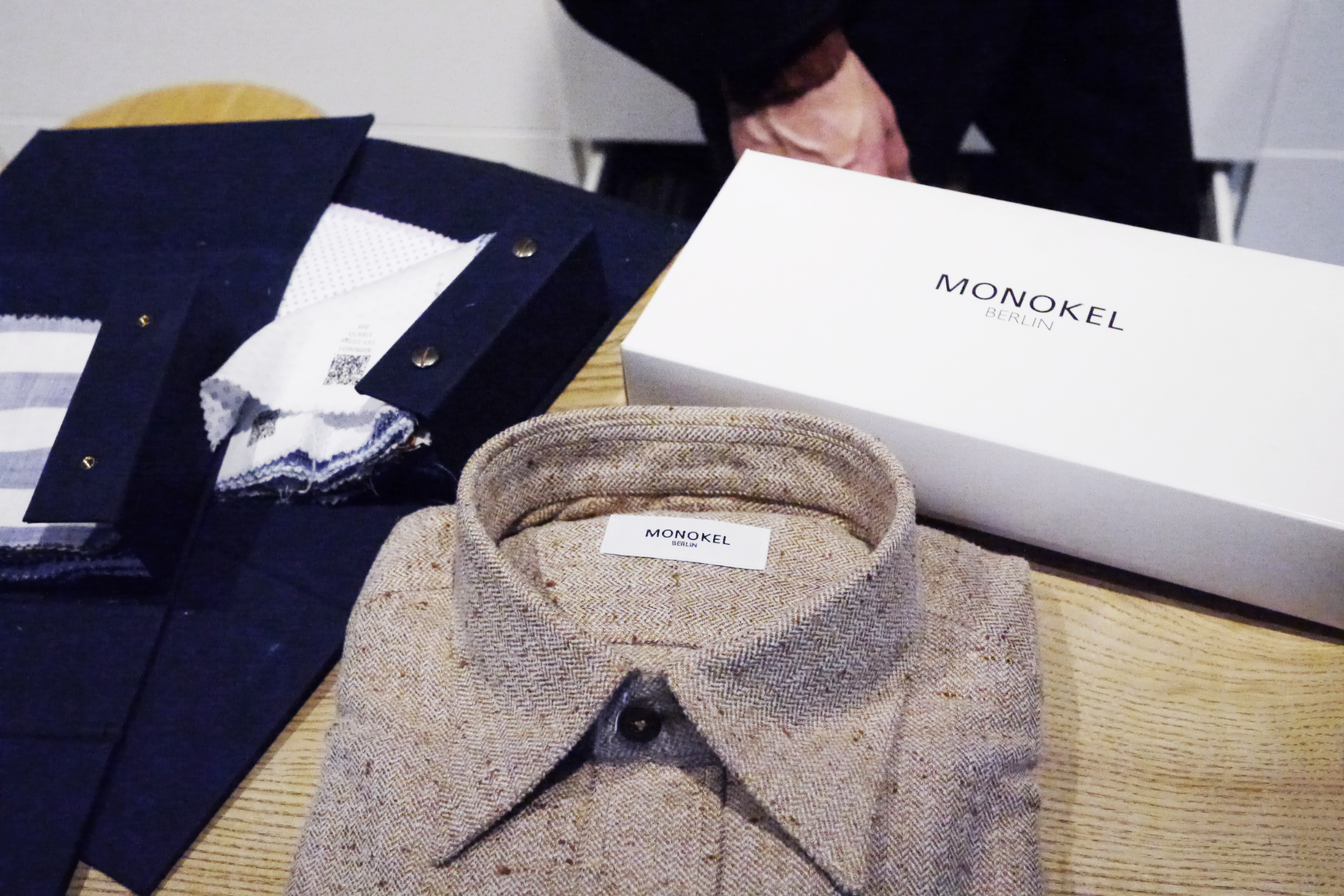 Oase hair supplements are another minimalistic brand. 
A gentle soft pink creates a blank canvas that's also slightly branded. Similar to Monokel, solid lettering is all that's needed to make a statement.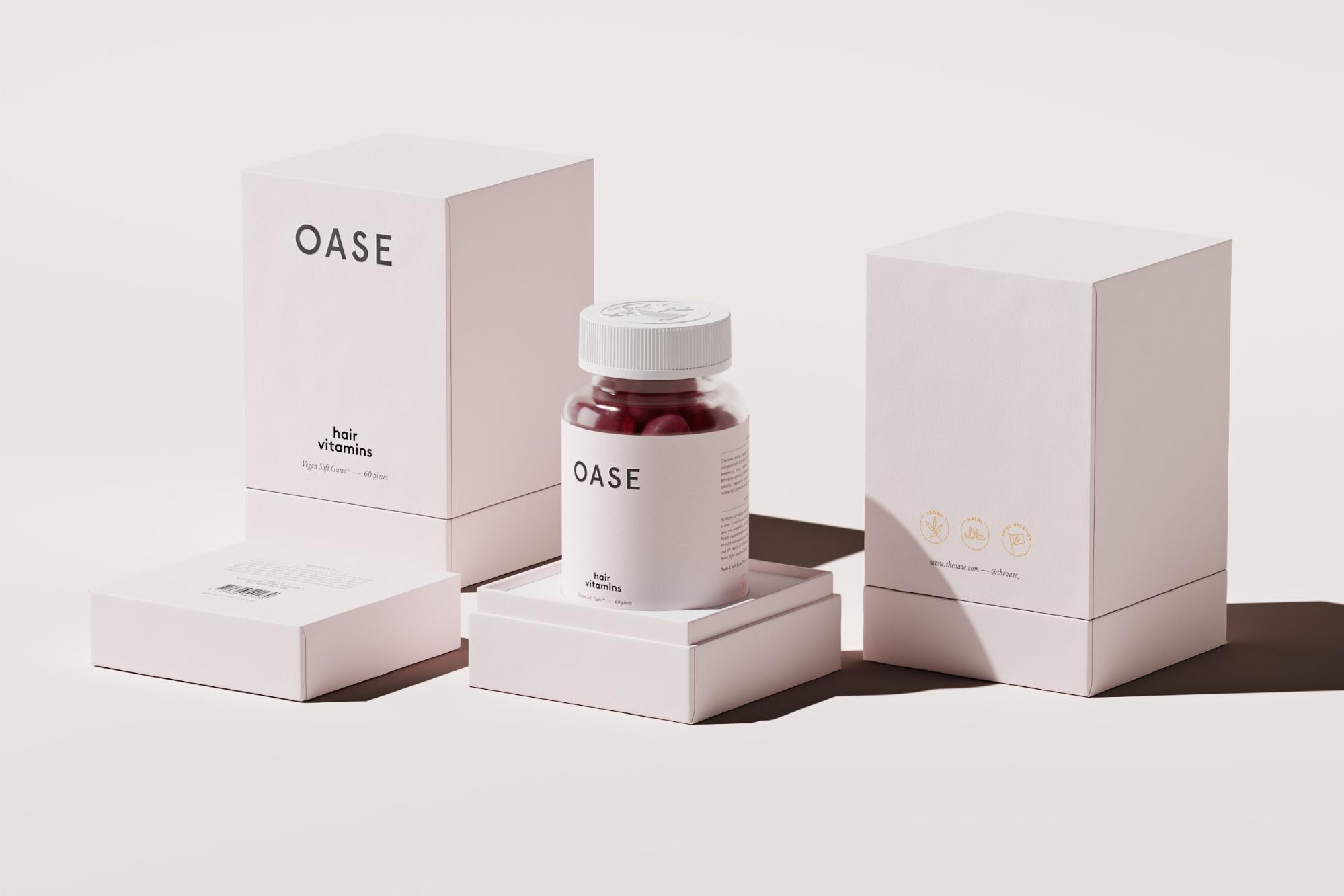 This branding is on both the external packaging, as well as the label on the bottle itself. 
Note how the soft pink is a similar shade to the actual tablets. By incorporating the colour of the product into the brand book, the packaging, the label and the product all work in harmony, creating a consistent branding experience. 
Sheyn Jewellery, an Austrian based brand, uses both the natural craft texture, as well as metallic textures to create a unique experience. 
Below you can see how the 3D design of the product is exploded over all surfaces of the packaging.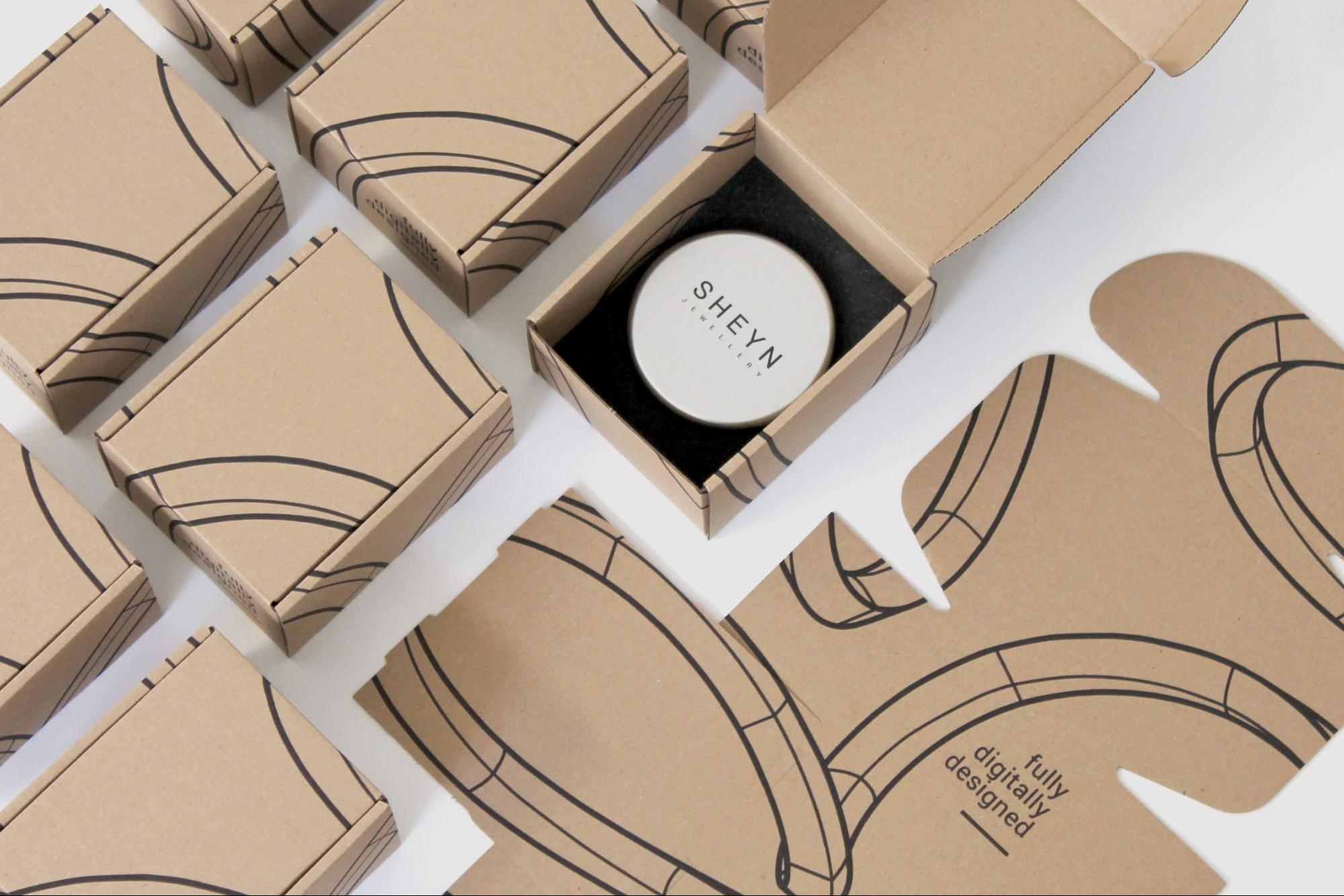 When opened, this circular design is the actual product itself, creating a sense of familiarity, and therefore, harmony.
Yope is a soap company that prides itself on using nothing but natural ingredients. This value was carried into the label design of their flower-scented range of products.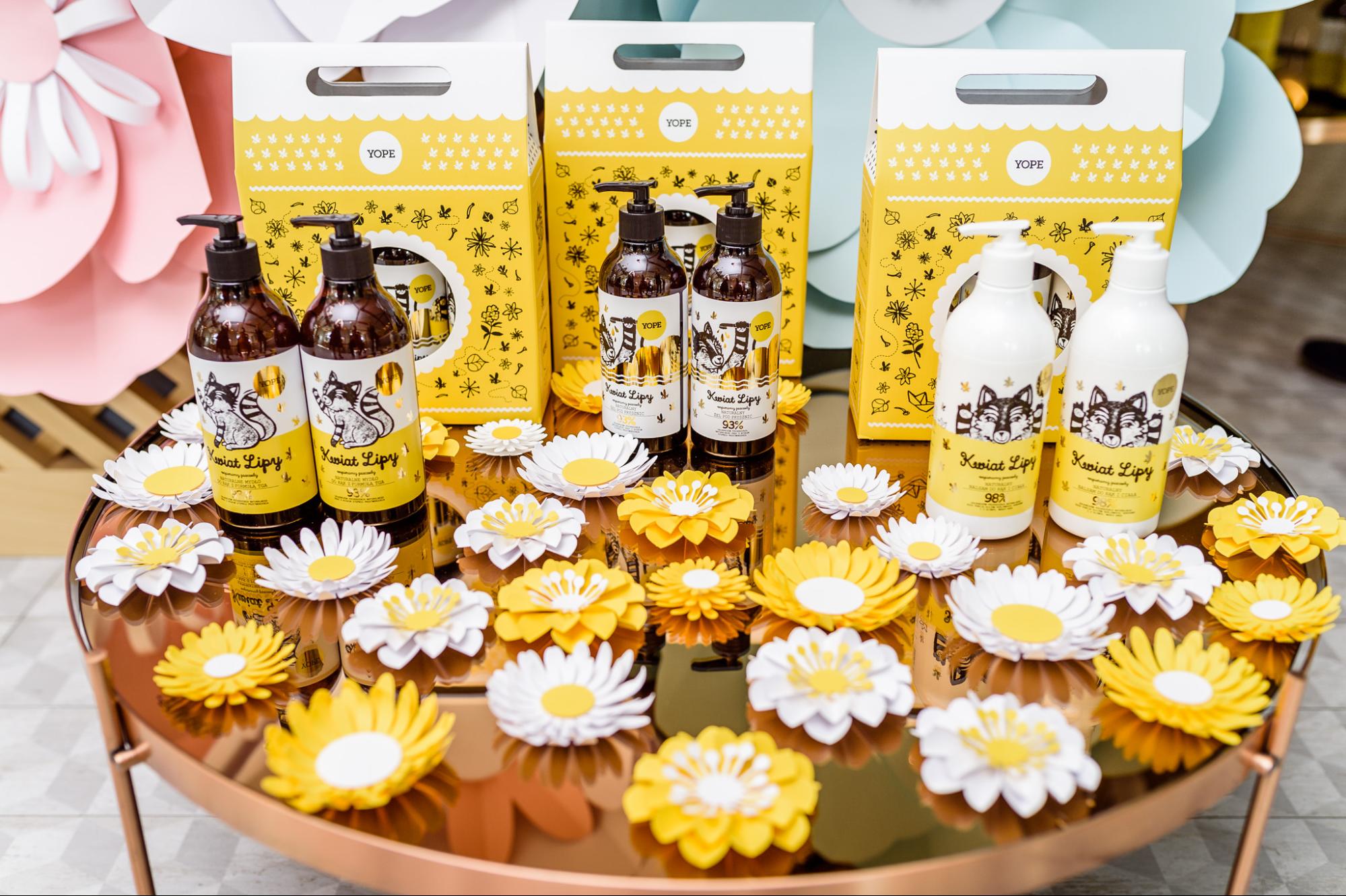 Yellows and whites combine in this packaging design, as well as the retail store fit-out to perfectly showcase the product. Here we can see how quality packaging design plays its role in making a product and its values visually appealing and easy to consume. 
Giving your packaging a second use is a great way to make your packaging design more memorable. 
Below, you can see how shoe brand Saucony used a blank white surface of their packaging as the centre point of a competition for their customers.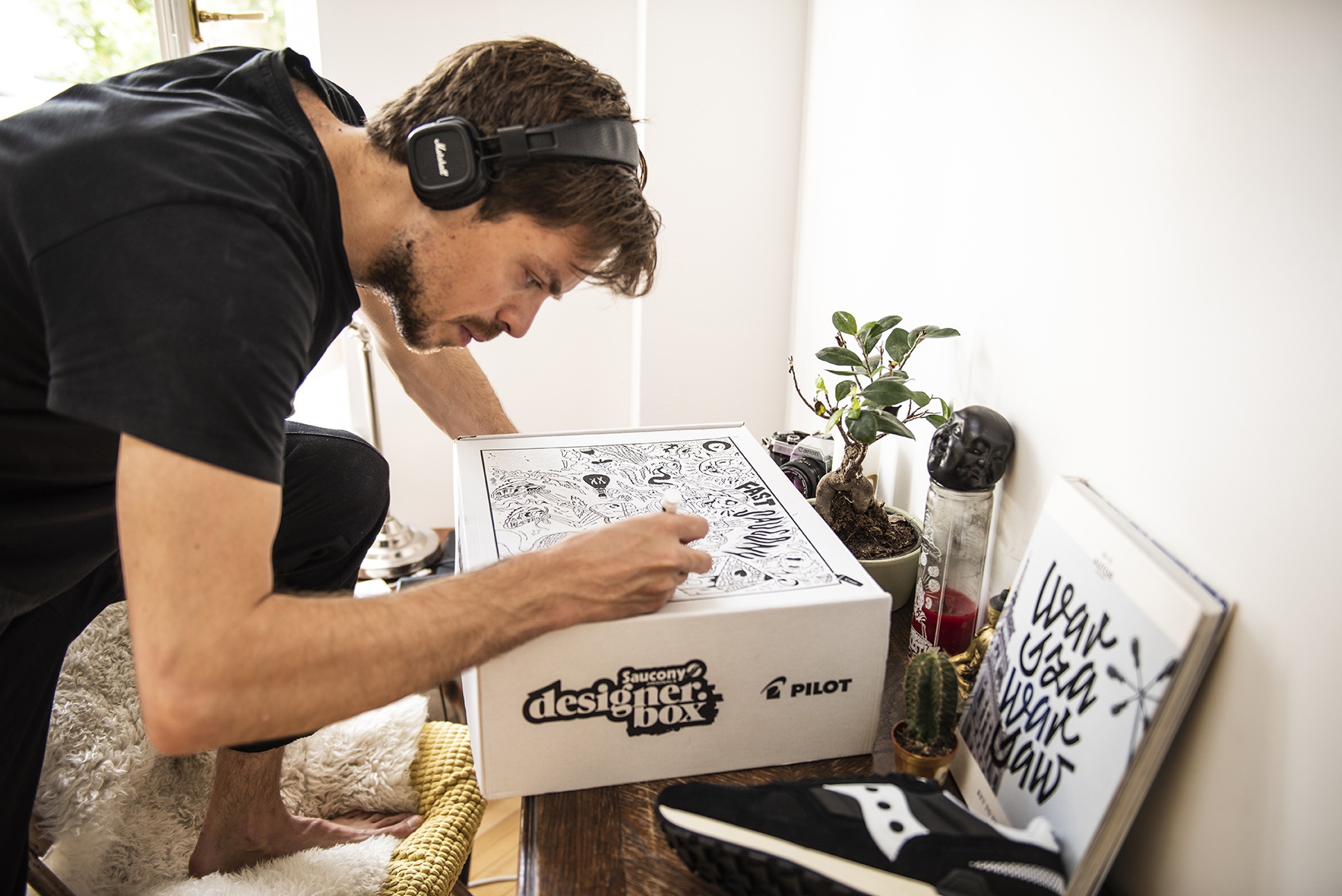 Saucony customers were encouraged to design their own shoe box and share their designs on social media. A select few would have their designs printed on the next run of shoes. 
This concept from Saucony is a great example of tying innovative product packaging box design in with marketing
Monday's Child, a company that sells bespoke dresses for young girls, knows that their customers love dolls. So their mailer boxes serve as a dollhouse.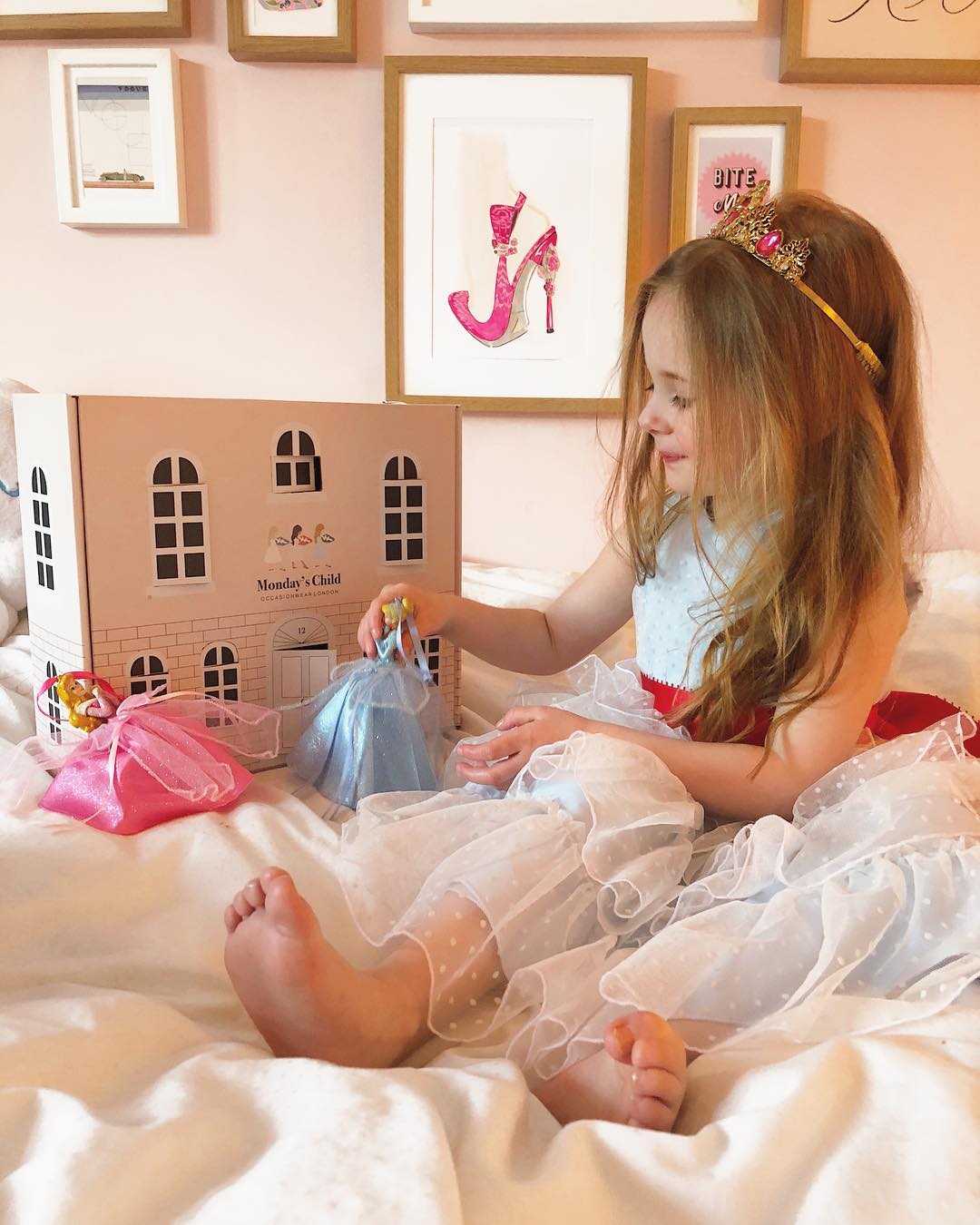 Creative packaging design can help make your product and get it seen by more customers. 
Consider how the packaging product, be it a bag, box or tube, can take on a second role after it's been used for its intended purpose. 
Sustainability in packaging design
Studies show that nearly 75% of consumers are willing to pay more for recyclable packaging. This means that sustainable packaging (both design and materials) can help appeal to a broader (and upward trending) audience of eco-conscious consumers.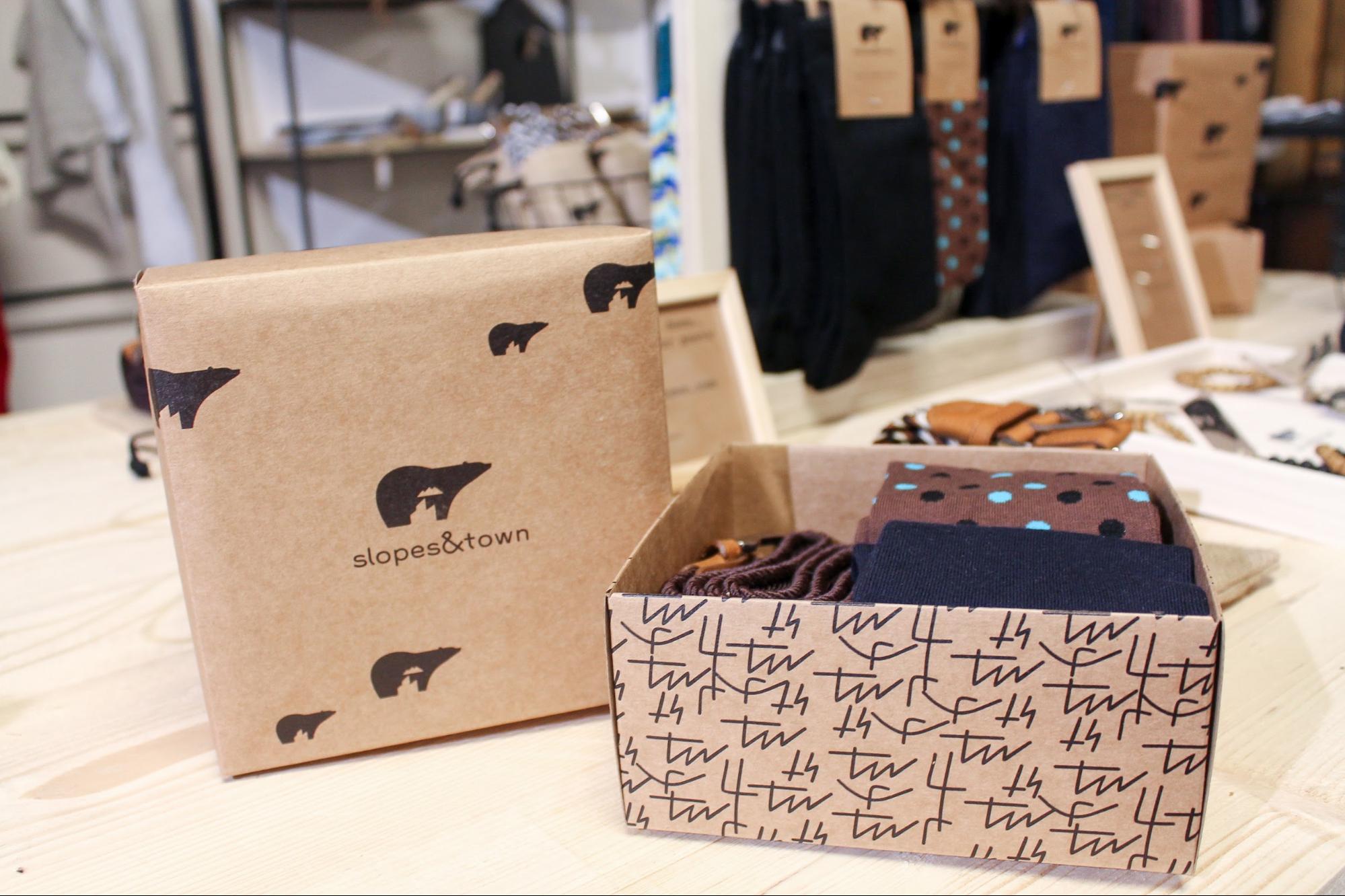 This also has a reverse effect on your packaging design. It's at this point where you can also use the medium of packaging to remind a buyer of the brand's eco-credentials. 
100% recycled
Organically sourced
Plant-based
Packaging is the perfect medium for this. 
If a brand's core values are those of sustainability and eco-friendliness, bright, flashy colours probably aren't best suited. In this situation, the natural textures of kraft paper and cardboard make a perfect blank canvas. 
Conclusion
There is clearly more to product packaging than just a box. You've just seen a handful of reasons why that's the case, but here's the most important part:
It's the only marketing channel that reaches 100% of your customers.
It's gotta be good, it's gotta impress your customer. If it does that, you'll stay in the mind of your customer. You'll build loyalty, your customers will talk about you and they'll keep coming back.
Bio
Phil is a bearded Australian living in Warsaw, Poland. When he's not helping market Packhelp's sexy custom packaging, he can be found hanging out with his dog and trying not to kill his plants.