In the early stages of forming a start-up business, thoughts will drift to cutting costs, especially when the expenses involved start rolling in. This desire for optimal savings may prompt business owners to ask: Is it cheaper to design the business logo in-house or outsource? Typically, it's cheaper to outsource, but that shouldn't stop you from weighing the merits of in-house design.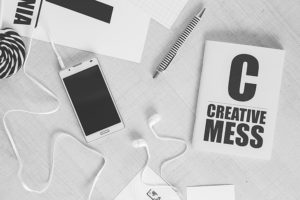 Whatever the option you decide to choose, you shouldn't compromise on quality because these logos will need to be t-shirt-worthy. If you're considering printing your company logo on Sport-Tek t-shirts, look no further than ShirtSpace for competitive prices.
ShirtSpace offers unbeatable prices because, unlike competitors, the price remains the same whether you order one or 2,000 t-shirts. Simply put, there are no order minimums. This flexibility allows you to mix sizes and colors on any of their wholesale blank t-shirts for a budget-friendly price.
The power of a good logo
When starting a business, a nagging voice might try to convince you that you don't necessarily need a professionally-designed logo. While it's tempting to recruit a current employee to try their hand at DIY graphic design, resist the urge. After all, most buyers rely on logos to identify a company. In some cases, a well-executed logo has the power to sway those on-the-fence buyers who only want to align themselves with professional-looking and aesthetically-pleasing brands.
Other reasons why you should consider an eye-catching logo include:
Makes strong first impression
You have one chance to get this right. Depending on the company, your logo will assume the responsibility to make a good first impression on your target buyer. If thoughtfully designed, it can invoke interest from the public, inviting them to research the company more in-depth. Should you choose to throw together a logo on a free graphic design platform, you could be inadvertently turning away prospective customers.
Grabs attention
Generally, people have a short attention span. With this in mind, you have little time to convince customers that your business is worth their time. A striking logo can quickly grab viewers' attention and communicate your business' core values in a few seconds' time.
Establishes a brand identity
Your logo should command attention and pique site visitors' interest. When done correctly, it can tell consumers who you are, what you offer, and the benefits they derive from your products and services.
Sets you apart from competitors
A killer company logo not only makes a statement but also distinguishes you from your rivals. While there may be hundreds of pest control providers in your area, a professionally-designed logo can persuade your target buyer that your company is worthy of their business.
The key components of a business-attracting logo
When your logo is on the business cards, invoices, stationery, websites, and promotional materials, it communicates your brand identity to customers. Similarly, a company logo can relay essential details about your priorities as a business owner. However, to enjoy these benefits, you'll need to incorporate the below components to make your logo memorable.
Meaning
For your logo to be successful and symbolic, attach a meaning to it. A logo should convey information about the nature of your business. Customers should be able to extract insight from your logo by just looking at it.
Color
The right combination of colors on your logo makes it visually appealing, making it stand out in a prospective buyer's mind. Because many of us have a basic understanding of the psychology of color, it would be irresponsible to select brand colors at random. When handpicking your company colors, remember that bluish hues offer soothing sensation while red embodies intensity and power. With these effects in mind, a business owner must choose wisely.
Design contrast
An attention-grabbing logo should have a high impact or contrast. For instance, a brightly colored logo against a light background catches the attention of the viewer quickly. On the other hand, a logo with a darker color scheme will lose impact on a gray or black-colored shirt.
Pros and cons of designing your logo in-house
One of the significant merits of in-house design is that you have complete control of the design team. Additionally, an in-house design team is available most of the time and is 100 percent devoted to your business. Other advantages include:
Pros of designing your logo in-house
Cohesion
An in-house team has a deeper understanding of your brand, which means no time wasted getting them up to speed.
Sense of ownership
Since an in-house design is committed to your projects only, there's an increased sense of ownership and accountability in their work.
Ease of communication
Since an in-house design team works in the same office space, face-to-face communication eliminates the risk of miscommunication. Whenever necessary, an in-house design team can request clarification on the spot.
Cons of designing your logo in-house
It's costly
First of all, you have to offer your in-house team a salary. As an additional downside, you have to invest in an office and purchase equipment such as computers and furniture.
Hiring process
Recruitment of the right in-house design team is costly and time-consuming. When making your decision, factor in the labor costs of interviewing, onboarding, and training.
Pros and cons of outsourcing your logo design
One of the primary reasons most companies opt to outsource their logo design is that it's cost-friendly and an easy solution when you have a fixed budget. Unlike in-house production, you receive expert design services without worrying about recruitment, salaries, and managing costs. This way, you can attend to your day-to-day duties and meet deadlines.
The pros of outsourcing logo design
Flexibility
Outsourcing your logo design to a logo designing company allows you to scale your team depending on the amount of work available. On busy months, hire more freelancers. During slow periods you can cut down on the number of freelancers, saving you time and money.
Talent diversity
You can always outsource specific expertise if your current staff members don't possess the necessary skill sets.
Fresh ideas
With outsourcing, you'll receive unique and new perspectives from an outsider's point of view. This way, you can experiment with out-of-the-box visuals for your logo.
Cons of outsourcing logo design
Divided attention
Your project is one of the many projects the third party is handling, meaning they may not give your logo their utmost attention.
Difficulty getting the right fit
Anyone looking to outsource any graphic design task knows it can get tricky to find someone who understands your business' needs in their entirety. The same goes for logo outsourcing. You have to comb through tens or hundreds of vendors just to find the right one.
In summary
There's no one size fits solution for company logo design. That said, when choosing between outsourcing and in-house design in generating your logo, you'll need to weigh the adjoining pros and cons.
Regardless of your preference, mapping out your business' design needs could help to communicate a vivid picture of the kind of design you want. Once you've handed over inspiration photos and outlined your company core values, remain open-minded and willing to experiment to find out what works for your business.