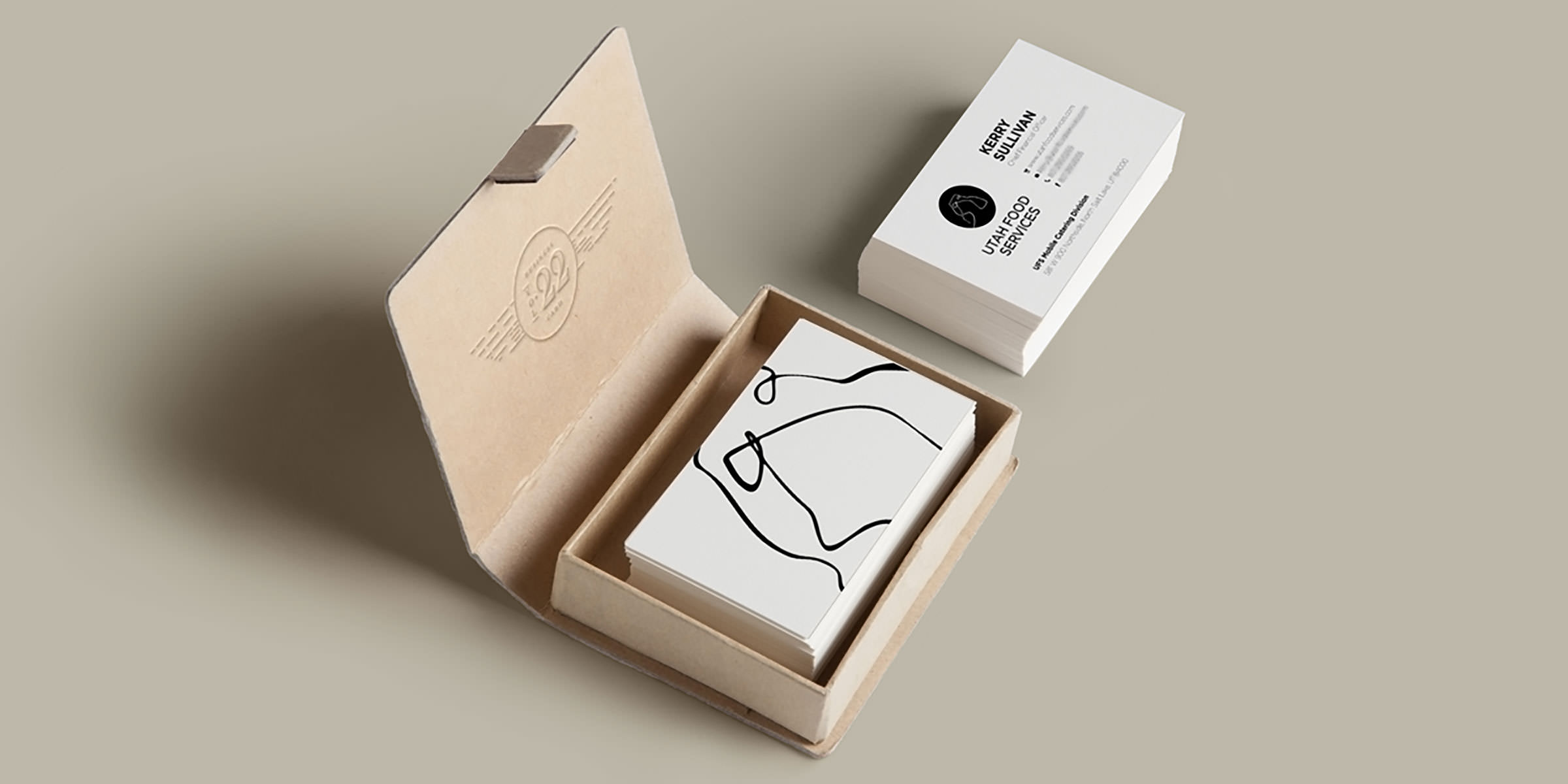 Websites and social media networks are littered with adverts trying to catch the eyes of the consumer. This can make it harder for businesses to vie for people's attention. Your message may get lost online. But there are other ways to promote a business or a brand and one of them is print marketing. There are plenty of good reasons to include print in your marketing mix. Here are some ideas to get started.
Business cards are back
Once upon a time, business cards used to be incredibly popular although they lost some of their appeal as more digital means like email took over. But it seems these nifty little physical cards are making a bit of a comeback. When you're attending a networking event or heading to a conference, it's worth taking some business cards with your name, your brand's logo, and contact details along. One of the main benefits of business cards is that you'll be making direct contact with a potential client when handing them out. A well-designed business card with a standout logo can make all the difference. It's a good idea to weigh the pros and cons of designing your logo in-house or enlisting the help of a graphic designer before you get started with your business card order.
Brochures and catalogues
The brochure is an informative way to feature the benefits of your products in-depth and provide an overview of all your brand has to offer. But as with all print marketing media, you'll want your catalogues and brochures to stand out, so it's best to decide on formats, illustrations and fonts upfront and where necessary get help from an experienced designer. Catalogues have been largely replaced by websites, but the modern version is much smaller and easier to digest.
Postcards and flyers
Printed flyers and postcards are still among the most popular printed marketing materials. They can help you stand out from the crowd, especially when you're able to compile much of the information on a single side. Postcards lend a personal touch to your promotion and are a good way to showcase seasonal products. You can easily print flyers yourself with the right equipment. A good color printer and quality toner is a must. If you're unsure where to get printer cartridges and accessories, check out Tonerpartner UK for a wide variety of different products.
Complement your digital strategy with print marketing
Businesses don't need to choose between one or the other. It's a good idea to combine the best of both worlds and market your brand both digitally and physically. When you design print marketing materials, make sure you include QR codes, social media details, emails, and website URLs. You could even include hashtags on flyers and brochures. For special sales events, offer discount codes and details on loyalty actions.