Just a few years ago, constructing a website without the help of a professional web development company was hopeless. The situation has definitely changed, thanks to ambitious theme designers. CMSs like WordPress create fertile environments for innovation. There are many incredible WordPress custom templates, each promising to improve your site while giving it a shiny new coat of paint. Indeed, the benefits are both practical and aesthetic.
WordPress themes are not only useful; they are also accessible. The target audience is very broad, so everything is simplified and streamlined. Entire theme demos can be imported with a single click. Even less-than-tech-savvy users can easily alter their site's color scheme, modify the header position, or craft a unique layout.
Most beginners feel overwhelmed when it comes to selecting a theme for their WordPress site. There are thousands of free and paid options. How do you choose the best theme for your WordPress site? In this article, I will share the 9 things you should consider when looking for the best WordPress theme for your site.
WordPress themes types
There are basically three types of WordPress themes:
Premium Themes
Free Themes
WordPress Custom Template
Premium Themes on WordPress
I personally prefer to use premium WordPress themes over any other type. Premium themes are very high quality WordPress custom templates that are developed by small or large companies and in most cases you pay for.
Free Themes on WordPress
There are literally thousands of free themes available on the internet. The great thing about free themes is that they're 100% free (bet you could have guessed that huh?).
WordPress Custom Templates
Custom WordPress themes are the way to go if you want to give your site a truly sophisticated and unique look.
Custom WordPress themes are developed specifically for a website by web designers and developers and offer flexibility and options only limited by money and technology.
Do You Want a Theme or a Framework?
To make things a little more complicated for you, web design themes are not the only option. There's a little thing called frameworks, which basically use things called child themes to improve customization on the frontend.
What are the differences between a standalone theme and a framework?
Standalone WordPress Themes
A standalone theme is built to work off of the core WordPress technology;
the settings are typically quite plentiful, but many people can download a theme, meaning it isn't completely unique;
you can make changes with many of the options, but some items are hard-coded, so you are stuck with what the designer implemented;
support and communities are always helpful for regular themes.
Theme Frameworks
Frameworks work off parent themes to control child themes. (So you have to technically install two themes.);
you typically don't need to know much coding language since the frameworks are built for you to make advanced modifications with just a few clicks. Many of them have frontend drag-and-drop editors;
support and communities are always helpful for frameworks.
Points to consider when selecting a WordPress Theme
If you have all the money in the world you can just start buying web design themes and not really caring about wasting your money, but for most of us, this isn't the wisest from a business standpoint.
Unfortunately, features and functionality aren't always completely transparent, so it's important to use the following checklist to consider all the most important aspects when choosing a WordPress theme.
Must-have features of a WordPress theme:
1. Responsiveness
Before selecting a particular theme, make sure it is very responsive whether you are using a smartphone or a tablet to open a site. Since most people access websites on mobile devices, it is crucial the theme doesn't slow down access to your website's mobile version.
There are websites that would help you measure the responsiveness of any theme. Google them and try the themes there to see the result. To make the crucial duty of testing your site's responsiveness easier, here are a few free online tools to check out:
2. Browser Compatibility
It is important that your chosen theme is compatible with all browsers to get the best value for your investment.
Firefox – Privacy, passwords from Timo Kuilder on Vimeo.
In today's world, many people use different browsers as their preferred way of opening Web pages. You would be surprised that there are millions who don't like Chrome or Firefox.
3. Plugins compatibility
Plugins are softwares that extend the functionality of a theme. With the right plugins, a theme can be further customized to meet specific needs.
Before selecting a WordPress theme, you must make sure important plugins can be added to it. Some themes come bundled with their own plugins. Notwithstanding, they should be compatible with the most important third-party plugins.
4. Translation + Multilingual Readiness
A large number of WordPress sites are not in the English language. You may be creating a website in a language other than English. Maybe you have plans to create a multilingual WordPress site in the future.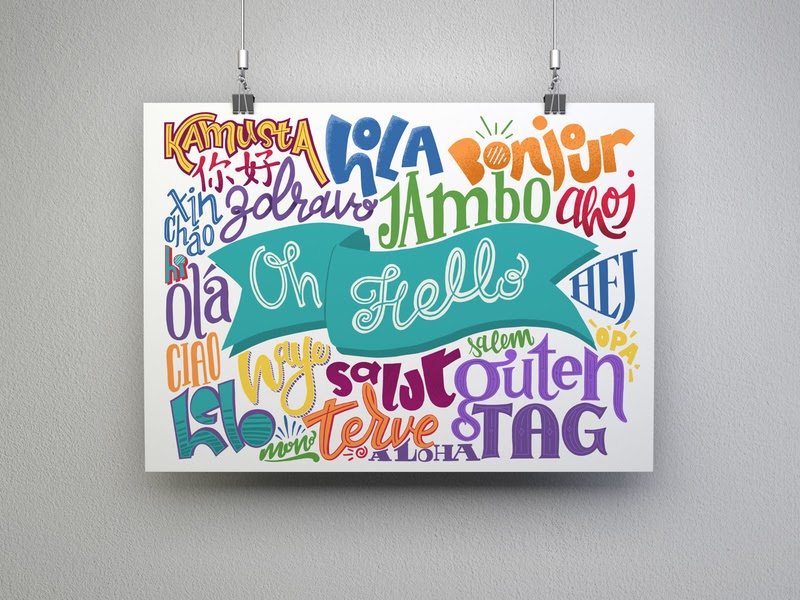 Make sure that your WordPress theme is translation ready and supports multilingual WordPress plugins.
5. Social media and email subscription
Having those links on the site will help your visitors get all the latest updates by revisiting the site following the links shared on social media. An email subscription system will have all interested visitors listed in the system so that you can send emails about new blog posts, announcements, or any other offering you have.
6. Support Options
Theme support is very important especially if you are paying money to get it. Though most sellers would rave about customer support, make sure that what they claim is actually true.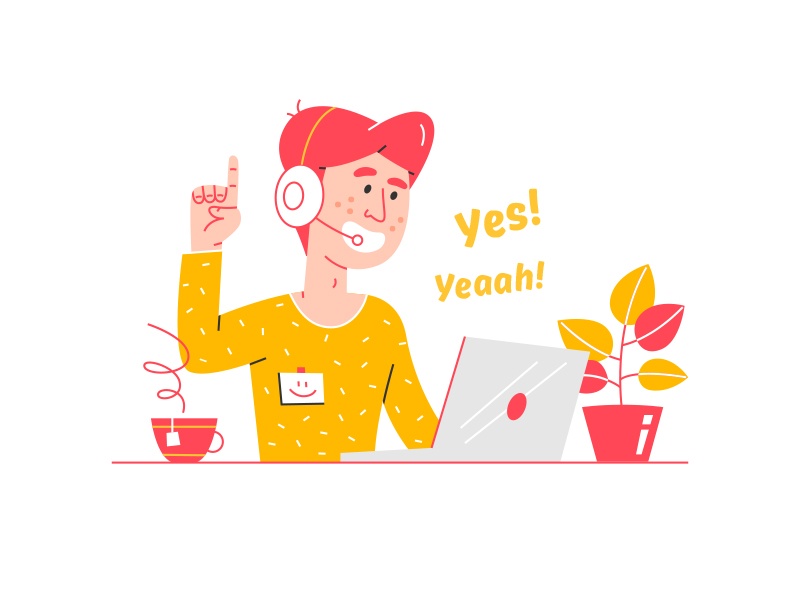 The fact is, many disreputable sellers can go silent on you after collecting your money. Again, online reviews are a good way to know themes with good support.
7. SEO Friendliness
Search engine optimization (SEO) determines how a website fares in search engines. Everybody knows search engines like Google determine how successful a website would become in the future.
So before choosing a theme, make sure it is compatible with plugins that enhance SEO. Make sure the list of features of the theme mentions SEO.
8. Demo version
The best themes, whether paid or a premium themes, should have a demo version. The demo versions are the easiest way to test-drive a theme before choosing to use it.
The essence of the demo or live preview is to expose you to some of the features of the theme via a short video.
9. Security
In WordPress development, security is important at every stage of the process. This should not be overlooked when choosing a theme.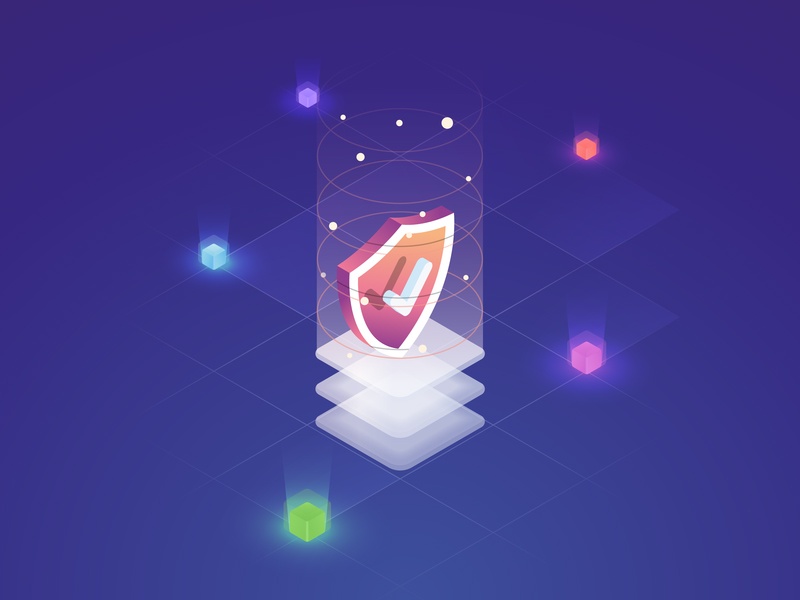 One of the easiest ways to find out how secure a theme is to search for online reviews. Themes with bad security or vulnerabilities would not get good reviews online. That is guaranteed.
10. Page Builders inside
Page builders are WordPress plugins that allow you to create page layouts using drag and drop user interface. Many premium WordPress themes come with page builders pre-installed. Also, CMS builder can be used by the theme developer only.
All these might seem like a lot at first.
But with patience and a competent WordPress web development company as a guide, you would ultimately get the perfect WordPress theme.
If you are building a website for a business or you plan on making any serious money with your website, I can't state how important it is to buy a premium theme.
Web development tools have been around since the early 2000s, and they look a lot different today than they did back then. Features advance, user expectations increase, and building a website isn't the same as it was 10+ years ago.
You have loads of companies to choose from during your WordPress designs search. I've compiled a few of my favorites. These premium WordPress theme creators have been around for quite some time and they have their business infrastructures built around offering quality support and stable themes for just about every industry.
Where to find WordPress Themes?
Here are the top WordPress marketplaces:
WordPress.org Themes Directory is the most popular place to find free WordPress themes, which you can access straight from your WordPress dashboard.
WordPress.org has a volunteer theme review team who review and approve all submissions, and only those that meet quality and security requirements make it through.
With a current total of 4,486 themes to choose from, there are a number of ways to drill down to the specific theme you're looking for.
Founded in 2002, TemplateMonster is one such source of third-party template designs for a variety of well-known ecommerce platforms, website builders, and CMS platforms.
TemplateMonster's products cover WordPress, Shopify, BigCommerce, Magento, PrestaShop, WooCommerce, MotoCMS, and more. In mid-2017, the site became an online marketplace to which multiple manufacturers of proffessional templates and other digital products could contribute their wares.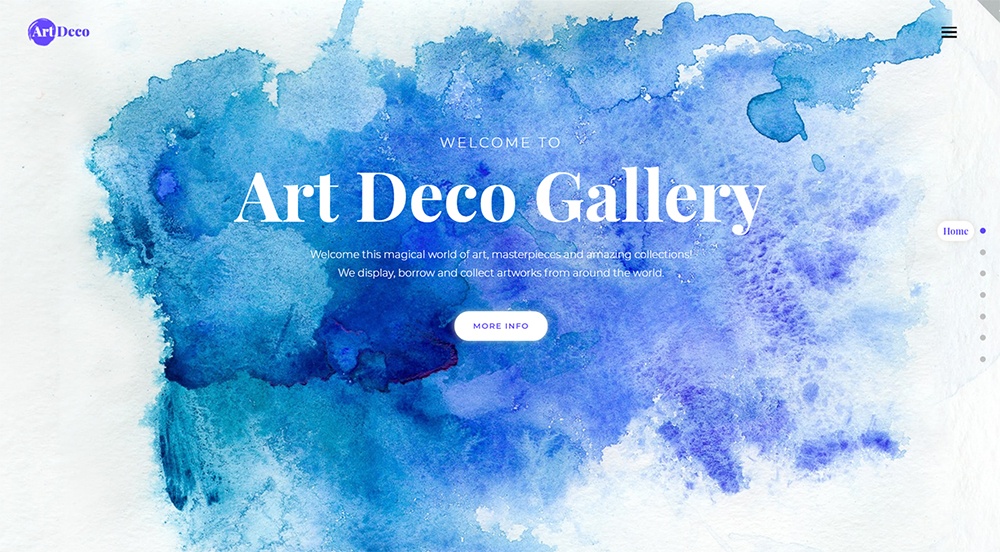 Aspen Grove Studios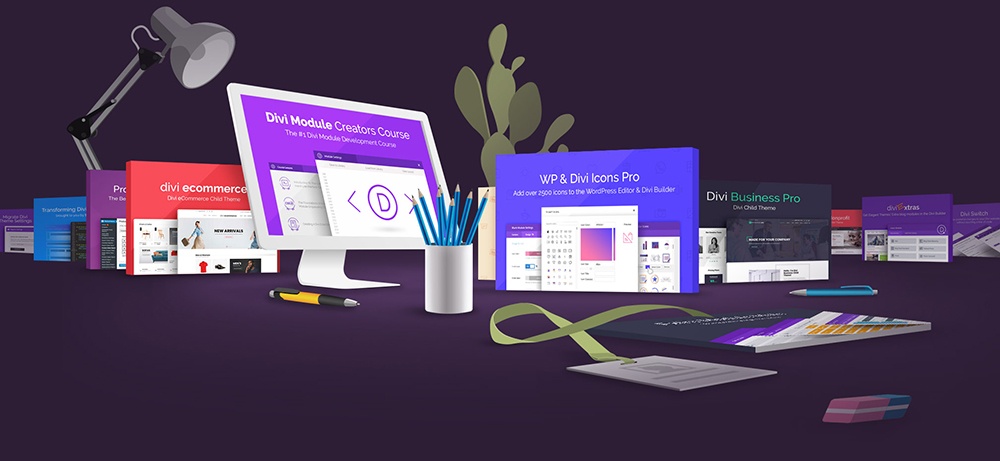 Aspen Grove Studios would come in handy for those who are using Divi theme on WordPress to make websites. They offer expansion modules, plugins, child themes and much more for divi theme.
ThemeForest
The website is flawless for finding something that fits your site, and they have a few other company sections for items like stock photos, audio clips, animations and more. All of these categories are under the overarching company called Envato, which is a booming marketplace for verified sellers to upload and sell their best stuff.
Mojo Themes
You might notice some Mojo Themes ads if you install WordPress through Bluehost. Bluehost realizes that the Mojo Themes options are some of the best on the market, with choices for landing pages, eCommerce, BuddyPress, photography and more.
StudioPress
StudioPress, famous for its Genesis Framework, is lauded by the top bloggers in the world, and I even use it on my personal blog. The framework comes with child themes for the ultimate customization and stability.
MeridianThemes
Meridian Themes is a popular WordPress theme shop offering a variety of beautiful themes. Their themes are designed specifically for artists, creative designers, businesses, and blogs. All their themes are fully customizable and the setup is beginner-friendly.
One of the key features is their custom dashboard for managing theme options. It's easy-to-use and helps add features to your website instantly.
WPZoom
Founded in 2008, WPZoom is a site for premium WordPress themes. They are very affordable and come accompanied by lifetime support, should you ever need any assistance for your theme in the future. WPZoom doesn't offer as many themes as other sites, but it is very cheap to become a member and access them all on an unlimited basis.
OceanWP
OceanWP is a WordPress theme company with stylish, free theme demos designed to create any kind of website. From a restaurant site to an online store, they offer multipurpose layouts optimized for SEO and speed performance.
All OceanWP's theme demos are eCommerce-ready and can be integrated with the most popular WordPress services.
TeslaThemes
TeslaThemes has a large collection of modern, beautiful WordPress themes. Their themes are eCommerce-ready and can be used for personal blogs, business websites, online stores, etc.
They focus on styling to attract users with parallax backgrounds, animations, beautiful typography, and colors.
When creating your website, I want to make this decision even easier. By showcasing the best Web development subscriptions and their subscription plan, I want to help you find the right solution for your online business.
WordPress Membership Clubs
If you are a graphic designer, experienced developer or a web designer from a professional web design agency, the Subscription services are for you. They will give you a chance to create as many web projects as you wish all year round.
It supplies you with designs for your corporate identity, business cards, logos, illustrations for marketing, templates for presentations, etc.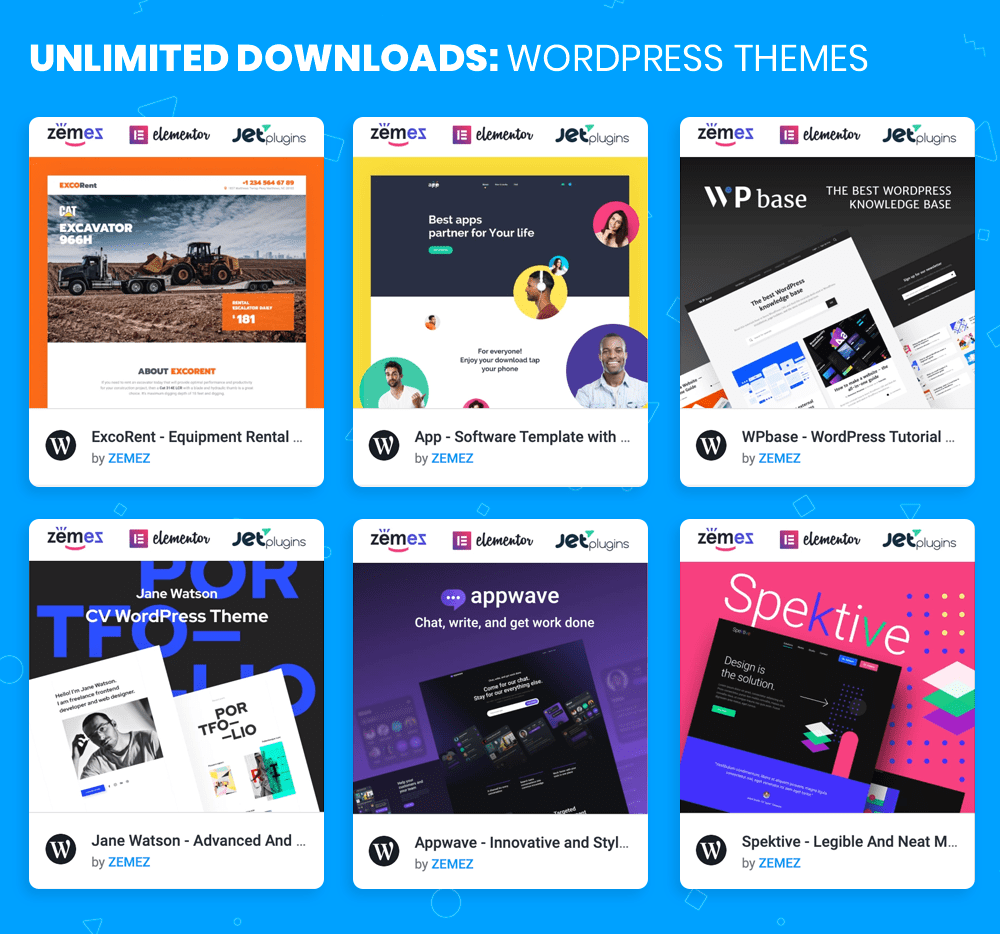 The ONE subscription service provides you access to the entire collection of items from the TemplateMonster Marketplace: thousands of digital products for building websites. It includes website themes, templates, plugins, graphics and everything you've ever dreamt of. And you can use it and download everything you need for an unlimited number of websites without paying any extra penny.
Sum Up
The first thing many people think about when considering a WordPress theme is the price. Do you have the funds available to opt for a premium theme? Are you confident that a free theme gives you the flexibility and support you may need for your website.