Advertising
The best of advertising. Regular inspiration on that topic.
May 11, 2015
Lego replaces two stolen statues in Hungary
Some thieves in Budapest decided that it would be a good idea to steal some statues from the Margaret Island park. Unfortunatly, the city doesn't have the money to pay back for the bronze statues. For Christmas 2014, Lego decided to offer the city its statues. With the help of Y&R Budapest, the local Lego store […]
May 5, 2015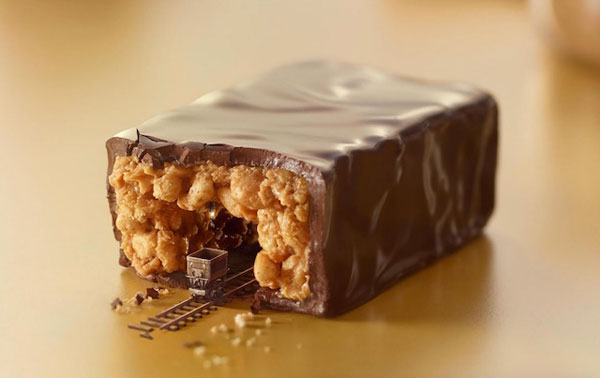 Mysterious doorways into foods
Ogilvy & Mather New York and Ars Thanea Studio created these great visuals for a campaign about food and science. For Dupont Nutrition & Health, they created mysterious pathways into food to illustrate the influence of science on the taste of food.
March 21, 2015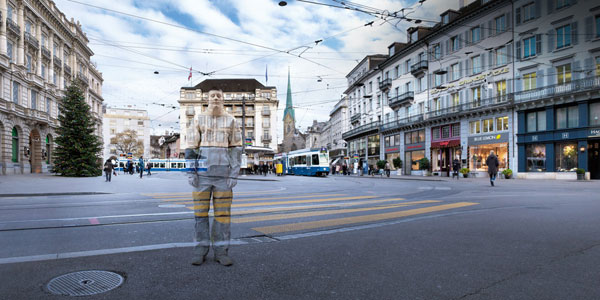 Hidden in plain sight: a Swiss advertising campaign inspired by Liu Bolin
The Zurich Public Transport recently launched a campaign to promote their job opportunities. The jobs of public transportation don't get much exposure despite often being held in public, so the agency behind the campaign thought it was a good idea to play with that. They took employees from the company and painted them to blend […]
March 16, 2015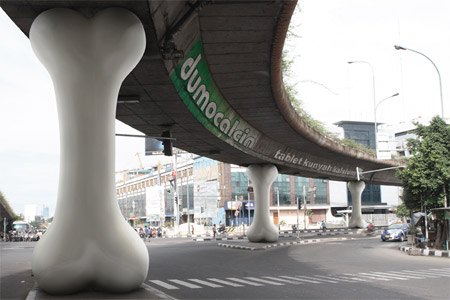 10 spectacular outdoor ads and billboards
In this post, we have the collection of 10 unique, spectacular and creative outdoor ads and billboards from all over the world. Have a look at them below! 1. Dumocalcin Giant Bones These oversized bones look more powerful, isn't it? These bones were used as bridge columns in Indonesia. Get more detail here. 2. Tibits Giant […]
February 28, 2015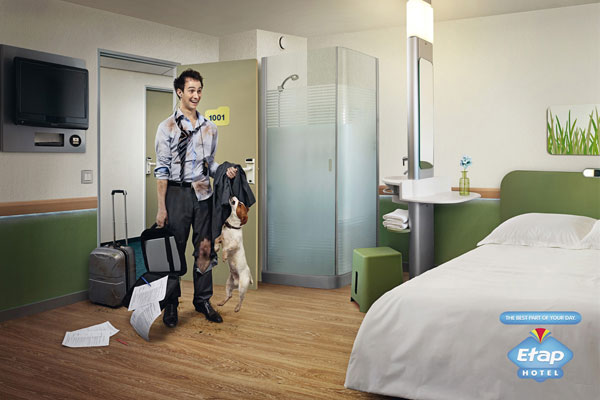 15 awesome print ads for your inspiration
Despite of such a growth in technology and techniques, print ads are still popular on its own. It is an older form of advertisement which is basically seen in magazines, billboards and journals. However, unless the ad is extra-ordinary and creative, it is very hard to stand in today's fiercely competitive marketplace. Hence, in this […]
February 26, 2015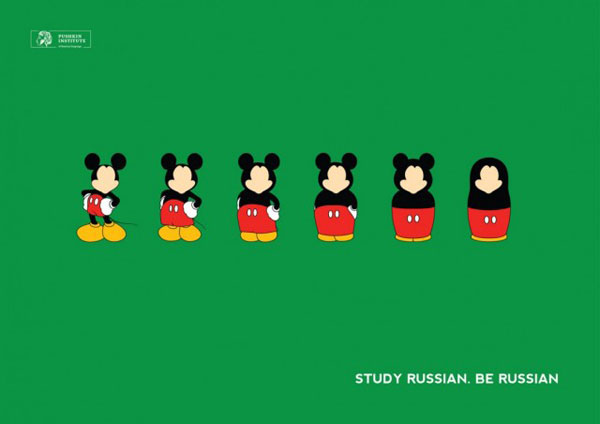 Funny ads for a Russian language school
Studying a language will most often make you feel closer to the language's country. That's the assertion that Russian graphic designer Ira Smolikova visualized for this brilliant advertising for the Pushkin Institute, a Russian language center. The visuals take several countries popular culture symbols and, in a few steps, turns it into a Matryoshka, the […]